The Assam Pradesh Congress Committee (APCC) took out a mammoth rally in Guwahati protesting the escalating price rise of fuel including LPG and other essential commodities on Monday.
The rally coinciding with the nation-wide shutdown call given by All India Congress Committee (AICC) was led by APCC president Ripun Bora and AICC general secretary in-charge for Assam and the former Chief Minister of Uttarakhand Harish Rawat.
Also read: Shutdown takes ugly turn in Assam; Rockybul, others arrested across State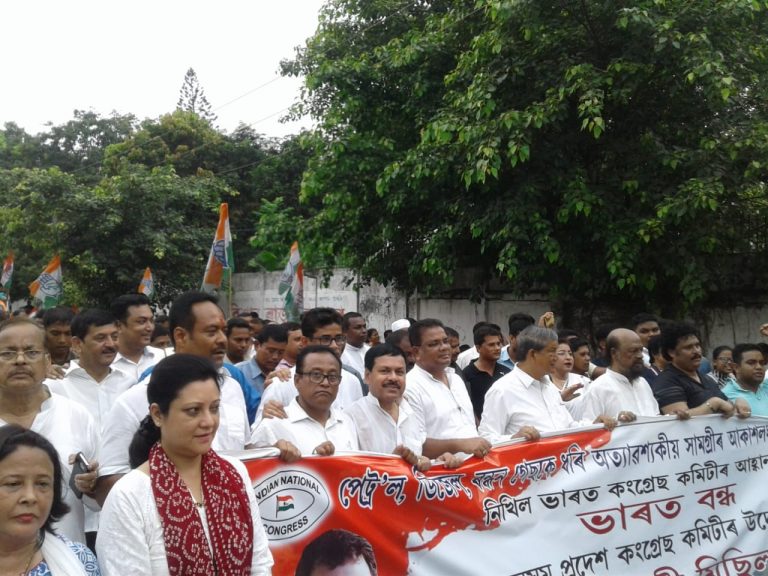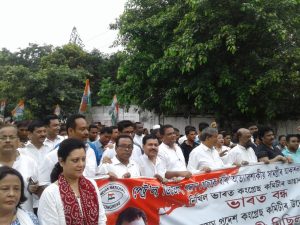 The rally of hundreds of Congress leaders and party workers moved towards Janata Bhawan shouting slogans against Narendra Modi led Central Government when they were accosted by a huge contingent of security forces leading to a chaotic scenario.
The protestors also squatted the G S Road at various location while marching ahead preventing vehicular traffic from plying.
The police later arrested APCC president Ripun Bora, AICC general secretary in-charge for Assam, Congress leaders Akon Bora, Bobbeeta Sarma, Rekubiddin Ahmed along with several other leaders and party workers.
Also read: Nation-wide shutdown throws life out of gear across Assam
Speaking on the sidelines of the protest rally, APCC president Ripun Bora said, "Before the last Lok Sabha elections, the BJP had promised to put brakes on price rise. But what we see now is completely opposite. The party which only takes care of the corporate houses and capitalists has no consideration for the general people who are bearing the brunt of sky-rocketing price rise of fuel and other essential commodities."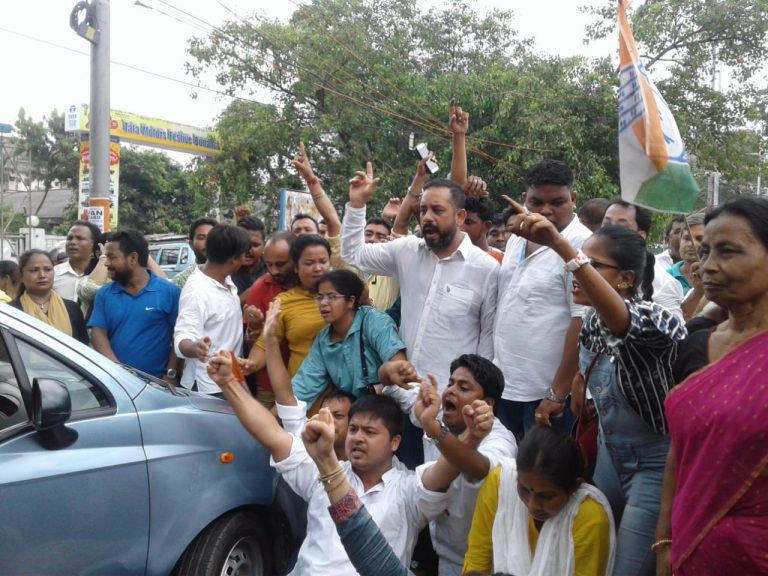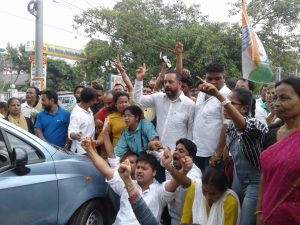 Bora further asserted that if the BJP led government fails to control price rise and continue appeasing the corporate houses, the Congress will continue their agitation in more aggressive manner in the coming days.
Harish Rawat while taking part in the rally expressed his gratitude to the people of Assam in particular and the entire nation in general for making the bandh a huge success.
"The Sarbananda Sonowal government in Assam tried to suppress our protest through all means. His government has unleashed forces on our protestors," Rawat said while denouncing the police action.