A delegation from the Jagannath Temple in Ahmedabad was in Guwahati on Wednesday, and met senior officials of the Assam Forest Department to discuss the progress in transportation of four elephants from Assam.
Sources told Northeast Now that the delegation from Jagannath Temple, the 450 year old shrine in Ahmedabad, expressed their concern over the delay in transportation of four elephants from Assam.
The five-member delegation also included a trustee of the Jagannath Temple.
Also Read – 5 vets to 'advise' Assam Forest Dept on elephants' transportation to Gujarat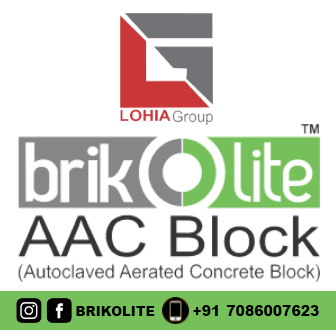 Assam Forest Department had granted permission for transportation of four juvenile elephants – Joytara, Rupsingh, Babulal and Rani from Tinsukia in Upper Assam to Gujarat.
Initially, the Assam Forest Department had planned to transport the elephants along with a passenger train from Tinsukia to Ahmedabad. They were confident to cover the distance of 3,100 kms in four days.
But, because of legal hassles and logistic issues, the process of transportation of the four elephants got delayed.
Also Read – Babulal is not 'captive born' elephant, and was caught from jungle.
A PIL was filed in the Gauhati High Court by two animal rights activists – Nandini Baruah and Urmimala Das.
 And, because of the legal intricacies, the Northeast Frontier Railway was also reluctant in transporting the pachyderms.
Secondly, the railway also claimed they did not have the experience of transporting elephants. The railway officials also could not find a perfect air-conditioned coach to transport the four elephants amidst the heat wave in North India.
Also Read – Networked "middleman" of Assam's elephant transport venture
The Gauhati High Court on Tuesday directed the Chief Wildlife Warden of Assam to prepare a comprehensive plan for transportation of the elephants, keeping in view the well being of the animals while in transit.   
Senior forest officials on Wednesday morning met a group of renowned veterinary doctors at the Aaranya Bhawan in Guwahati for their advice on transportation of the four elephants to Ahmedabad.
It has been decided that a five-member expert committee will be constituted on Wednesday, and steps have been initiated for early transportation of the four elephants.
Also Read – Why is Gujarat so fascinated with Assam elephants?
The expert committee will include at least one veterinarian, and the team would accompany the trucks carrying the four elephants to Ahmedabad.  
A fresh order is being issued by the Assam Forest Department, keeping in view the well being of the four elephants. The vehicles carrying the animals will traverse a distance of 250 kms per day.
The Assam Forest Department is following the guidelines laid in the Protocol for Transportation of Wild Animals, which was prepared by the Central Zoo Authority in 2012.