Jorhat College (Amalgamated) celebrated the International Women's Day in an unusual and unconventional manner.
The two-day celebrations of the International Women's Day were marked by the installation of a Sanitary Napkin Incinerator in the girls' common room of the college with active collaboration from an organization called Junior Chambers International (JCI), screening of Padman and taking a pledge to fight the social menace of female foeticide.
Devabrata Sharma, Principal of the college said that JCI had told him that Jorhat College was the first college in the Northeast to have the sanitary napkin incinerator, a device for scientific and eco-friendly disposal of twomen's sanitary pads, in the campus.
The programme held on March 7 was presided over by Bornali Sharma Kotoki, President, Women's Cell of Jorhat College and was hosted by Meghali Das, Assistant Professor of Sociology Department.
Sharma spoke at length on women's rights and the urgent need to correct the present prejudiced patriarchal stance of the society. Ankur Jhunjhunwala, regional President of the JCI, Jorhat; Swati Maheswari, Secretary, JCI, Jorhat Chapter and Nabita Bhupali, Mentor, JCI also spoke on the occasion.
Their speeches focussed on the sad fact that the women of the country had been the worst hit mainly because of the lack of proper knowledge of health and sanitation and also because of the failure of the Indian society at large to come out of the cloistered mindset that is not ready to talk about matters considered by society as taboo.
On Thursday, in keeping with the spirit of the event, Bollywood film Padman was screened for the students in the college conference hall and free samples of biodegradable sanitary napkins were also distributed among the girl students.
The programme ended with a collective pledge from all the participants in the event to fight the menace of female foeticide in the country.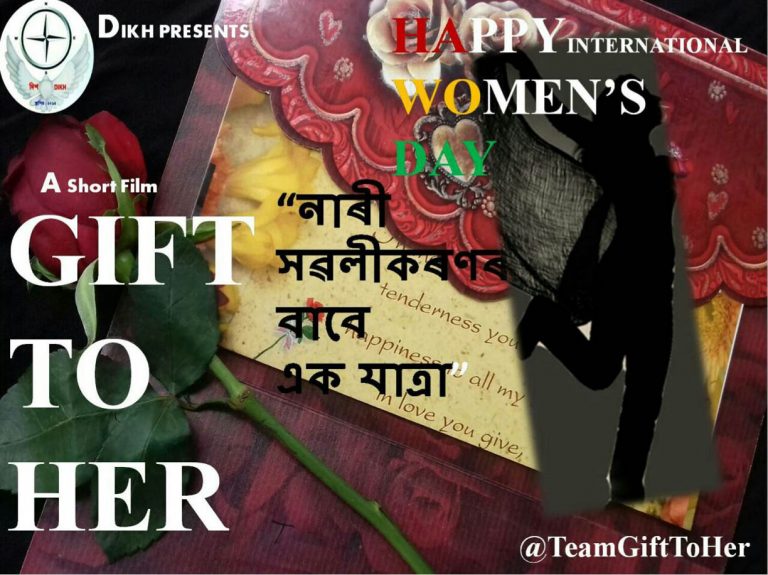 Dikh also felicitated six women achievers in the district on the occasion of the International Women's Day. They included Julie Baruah, Kshiroda Saikia Kalita and Rani Verma Chakraborty, all three represented the State in national level games in Athletics. The others were Jyoti Saikia Kalita, an artist whose exhibition in Australia had been lauded, Bondita Dutta Bordoloi, dancer and president of Intandem, an NGO which organizes Assam Mahotsav here annually and Priyanka Kaushik , who teaches skill development to youths.
Rekha B. Saikia was the main speaker while Kakoli Borthakur presided over the function.