The India Foundation for the Arts (IFA) in collaboration with the Assam State Museum, Guwahati is going to present an exhibition at the Assam State Museum from April 21, 2018.
The exhibition titled 'Exhibition of Three Projects' will include 'Brahmanising The Brahmaputra: The Divine Feminine in Pre-Ahom Assam' by Shubhasree Purkayastha, 'Interpreting Space: Naga Realm' by Sayantan Maitra Boka and 'Museums are Closed at Nights' by Desire Machine Collective.
As per information the exhibition will remain open from 10 am to 5 pm.
"This exhibition brings together the culmination of a three year-long collaboration with the Assam State Museum, Guwahati, under the Archival and Museum Fellowships initiative at IFA which supports practitioners to engage with archives and museum collections and re-present them through contemporary frameworks," stated a IFA press communiqué.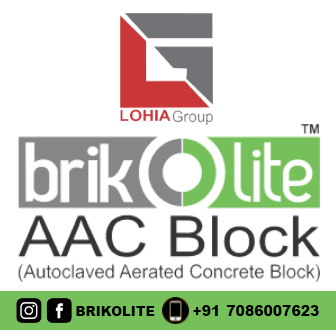 Shubhasree Purkayastha's project 'Brahmanising The Brahmaputra: The Divine Feminine in Pre-Ahom Assam' is an exhibition that investigates the processes of religious acculturation, iconographic assimilation, and the creation of shared histories in ancient Kamarupa.
Since the sixth century, Brahmanism had begun arriving in Assam when Hindu rulers and their Brahmin priests migrated from North India and brought with them, Sanskrit, the Vedic Yagya, and an established pantheon of gods and goddesses with their varied names and countless iconographies. Shubhasree's project attempts to answer the question of – what happened when the Brahmanical narrative of North India encountered the already established 'tribal' narrative of ancient Assam.
The interests of Purkayastha, who has been trained as an art historian and museum professional at the National Museum Institute, New Delhi, lie in cultural history and the anthropology of the visual.
She has worked with the Outreach Department at the National Museum, New Delhi and the Alkazi Foundation for the Arts, before joining Sarmaya Arts Foundation in Mumbai as a Curatorial and Research Associate.
On the other hand, Sayantan Maitra Boka's project 'Interpreting Space: Naga Realm' seeks to explore ways of designing an exhibition of ethnographic material in terms of space, representation, and materiality. This project includes ethnographic objects from the Naga collection in the museum along with documents, sketches, and photographs from books, notes, and documents on Naga culture.
Boka, who has been trained as an architect, is a practicing artist. As a scenographer, he has produced and designed several museum shows. He is Chief Coordinator, Shelter Promotion Council, an NGO, through which he has curated and produced public art festivals in Sikkim, Nagaland, Meghalaya, and West Bengal, addressing issues of sociopolitical and environmental nature.
The project 'Museums are Closed at Nights' by Desire Machine Collective is a research presentation that will bring into public discourse, certain objects and artefacts from the museum's collection, and infuse them with a 'second life' by inviting artists, historians and public intellectuals to engage with them in multiple ways.
The presentation comprises an exhibition of objects, documents from the collection, public talks, and a publication. Their idea is to 're-organise' parts of the museum's collection, commenting in parallel on the institution's history and function.
Desire Machine Collective, comprising Sonal Jain and Mriganka Madhukaillya, has since 2004 collaborated to employ film, video, photography, space, and multimedia installation in their practice. Their artworks have been showcased at the inaugural Indian Pavilion at the 54th International Art exhibition of La Biennale di Venezia, Italy, among others. Over the years, they have created alternate spaces for art practices, such as 'Periferry', an interdisciplinary laboratory on the river Brahmaputra in Guwahati, informed the IFA team.