Though a number of food joints including chain restaurants have come up in Guwahati, question has been raised whether these eateries have followed fire safety norms or not. The people of the city have raised this question after the Chick & Chilly and Grill Republica restaurants at Post Office area opposite the IDBI Branch caught fire.
According to an employee of Chick & Chilly restaurant, the fire took place at around 3 pm. The fire originated from the grill (chullah) of Grill Republica restaurant used for preparing Tandoori roti and chicken. The blazing fire first touched the roof of the restaurant and then it spread towards the Chick & Chilly restaurant.
"However, the fire tenders arrived within 7-10 minutes of the incident and the fire service personnel successfully doused the fire within a short period," the employee told Northeast Now.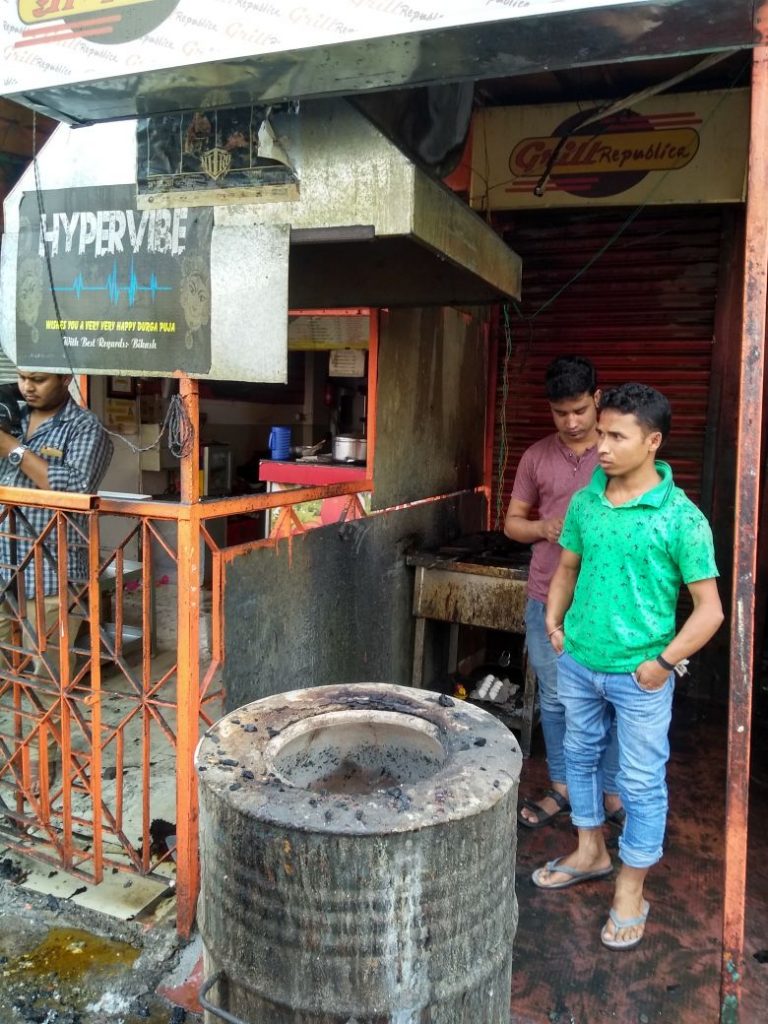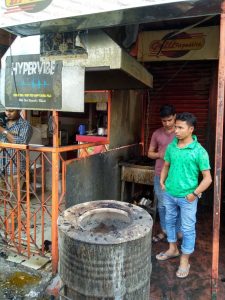 Though the fire could not cause much damage to both the restaurants, but the incident created a panic situation among the customers, who were having food at the time of the incident.
During the time of the fire, a large number of people gathered in the area to witness it. However, the fire fighters including State Disaster Response Fore (SDRF) personnel came out successful in dousing the fire within a short time.
A local said, "It is a good sign that a number of food joints have come up in the city. I doubt that most of these food joints following fire safety norms. The concerned authorities should check the food joints – which use huge grills to serve tasty food to their customers – from time to time whether they are following the fire safety norms."
It may be mentioned that in a similar incident, a devastating fire gutted a total of seven shops at Patthar Quarry area in Narengi in June, 2017. The fire broke out from a hotel which engulfed the nearby shops.
There has been report of another incident of fire in Kahilipara area of the city on Wednesday. This incident was reportedly caused by electric short-circuit.