Meghalaya chief minister and president of National People's Party (NPP) Conrad K Sangma addressed a public meeting at Rongrong Aberam in North Garo Hills of Meghalaya.
Taking forward NPP's agenda this year for the upcoming Lok Sabha polls of reaching out to people in maximum locations in Meghalaya, Sangma with his entourage flew down to Rongrong Aberam to appeal to the people to support NPP's candidates and ensure their victory.
The public meeting was set up in the quaint and green hills of Rongrong.
Addressing a large eager crowd amidst some folk performances by the locals to welcome the chief minister, Sangma said that he was confident that the people of this remote area will lay their full faith on NPP.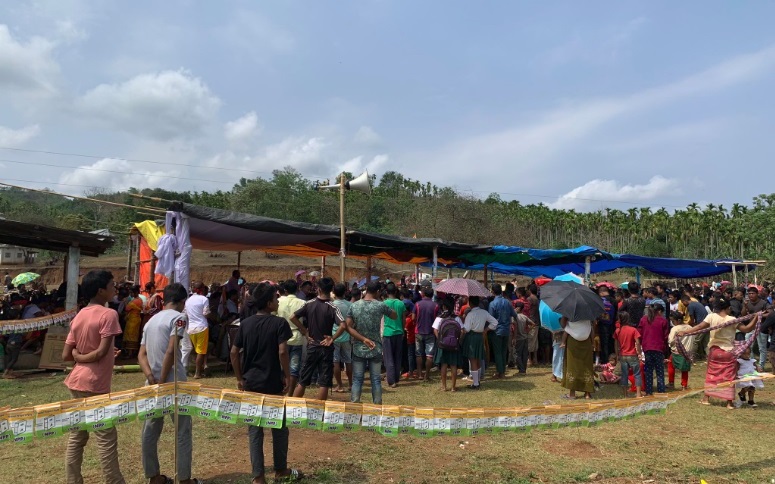 NPP has fielded former union minster Agatha K Sangma as their candidate for Tura Lok Sabha seat for the upcoming parliamentary election.
Agatha will be facing Congress leader Mukul Sangma and BJP's state unit vice president Rikman G Momin in a triangular contest for the seat.