Hundred days have passed vis-à-vis the Ksan mine tragedy in Meghalaya when 15 miners got buried in a rat hole mine in Meghalaya's East Jaintia Hills.
Reports stated that with hopes of rest of the bodies getting retrieved fades, the miners' families have been left high and dry, wondering whether the state will abandon the mission.
For some of these families, they have lost a breadwinner. Breadwinner or not, all of them have lost a family member and a young one at that.
The state could not care less. It cares when men in uniform die as it helps them earn brownie points. In this country, if you are poor you are a non-citizen. Period.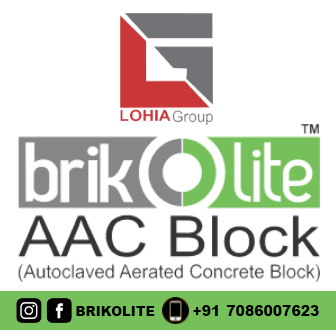 On December 13, at least 15 miners were buried in a rat hole mine in Ksan in Meghalaya's East Jaintia Hills after it was suddenly flooded. One miner, Saheb Ali, climbed out in the nick of time, and lived to tell the tragic tale.
Ksan-like tragedy keeps happening in Meghalaya. In July 2012, 15 coal miners were similarly buried in South Garo Hills. Their bodies were never recovered. Owners of illegal coal mines in Meghalaya often never report such deaths.
The miners are generally poor migrant labourers from Bangladesh and Nepal. When they do not call home for months, their families simply give up because looking for them means crossing the borders clandestinely, and that is a risky proposition.
After the Supreme Court intervened, multiple agencies got involved in the operations to pull out the miners, but only two bodies could be retrieved.
The apathetic attitude of the district administration and the complete lack of coordination among various rescue agencies delayed the rescue work.
Rat hole mining involves digging a deep vertical shaft to locate thin coal seams around which a network of narrow horizontal tunnels are dug to extract coal and haul it up by cranes. Mine owners in the region say any other method of extracting coal isn't viable due to the thinness of the coal seams.
In fact, until a few years ago, mine owners employed children because they were more agile and could enter the horizontal shafts much more easily. When this was reported by a non-governmental organisation and the BBC made big news of it, child labour was temporarily stopped. But as in all matters related to coal mining, the owners still live by their own laws.
The National Green Tribunal banned rat hole mining in 2014 after a civil society group from Assam's Dima Hasao complained that acid mine drainage from upstream in Meghalaya poisoned their rivers and killed riverine life. Yet, illegal mining continues merrily in Meghalaya.  
Meghalaya has an estimated 559 million tonnes of coal reserves and its coal mines are all privately owned. They are not governed by any environmental protection laws, and many abandoned mines are left unworked and without any responsibility on part of the owners to fill them up.
Mine owners say the government should have called them to help dewater the Ksan mines since they know the technique quite well. Apparently, after the rains stop in October-November, the region's mine owners team up and start dewatering the mines, keeping pumps running until all water is drained.
They did not come forward to help, the owners claim, because they had gone into hiding for fear of being arrested for operating the mines despite the ban.
The tragedy has revealed the complete apathy of the Meghalaya government, which had to be pushed by the Supreme Court time and again to step up the rescue mission even as its lawyer trotted out excuses and said everything was being done.
It took a young lawyer from Delhi, Aditya Prasad, to petition the Supreme Court on humanitarian grounds. He pleaded that the miners needed to be saved in case they were still alive. The case continues to be heard regularly.
Prasad was told by the court he could visit the site for a first-hand account. He arrived on March 22 last, along with Sudhir Kumar, a hydrologist from the National Institute of Hydrology in Dehradun.
Kumar had visited the mine earlier as well and submitted a report about what needed to be done. But he too had been roped in only a month after the accident. He had since given a detailed map of the area, and suggested measures to dewater the mine with high-power Kirloskar pumps that had to be brought all the way from Pune.