Lack of professional media managers has caught the incumbent BJP government in Assam and especially Chief Minister Sarbananda Sonowal in major embarrassing situation.
It was definitely embarrassing for Sonowal to apologise to journalists on Wednesday at the Assam Administrative Staff College for being late by almost two hours at a programme. He had to distribute accreditation cards to the working journalists.
Journalists are always busy during the day, and because of lack of total professionalism of Director of Information and Public Relations, Rajib Prakash Baruah, wasted two hours of valuable work time of the journalists.
"We got invitation that the programme was scheduled at 2 pm. I got a call at 1.45 pm from the office of the director of information to reach the venue before 2 pm," a journalist told Northeast Now.
A section of journalists claimed that it was pointless to compel them wait for such a long time, and be in a queue to collect identity cards from the CM. "What is so special about the identity cards that the CM had to distribute it?" he questioned.
Didn't the Media adviser Hrishikesh Goswami and Rajib Prakash Baruah know that the Chief Minister had to interact with students of four colleges in the Assam legislative Assembly? Baruah should have informed (by SMS / WhatsApp or even email) the journalists around noon that the identity card distribution ceremony was rescheduled by about two hours.
It was more embarrassing for the government after one journalist, Sarfaraz Khan, complained that he was not given identity card by the Chief Minister. "I was invited by the Rajib Prakash Baruah with a letter to collect my identity card. But, I did not get it," Khan said.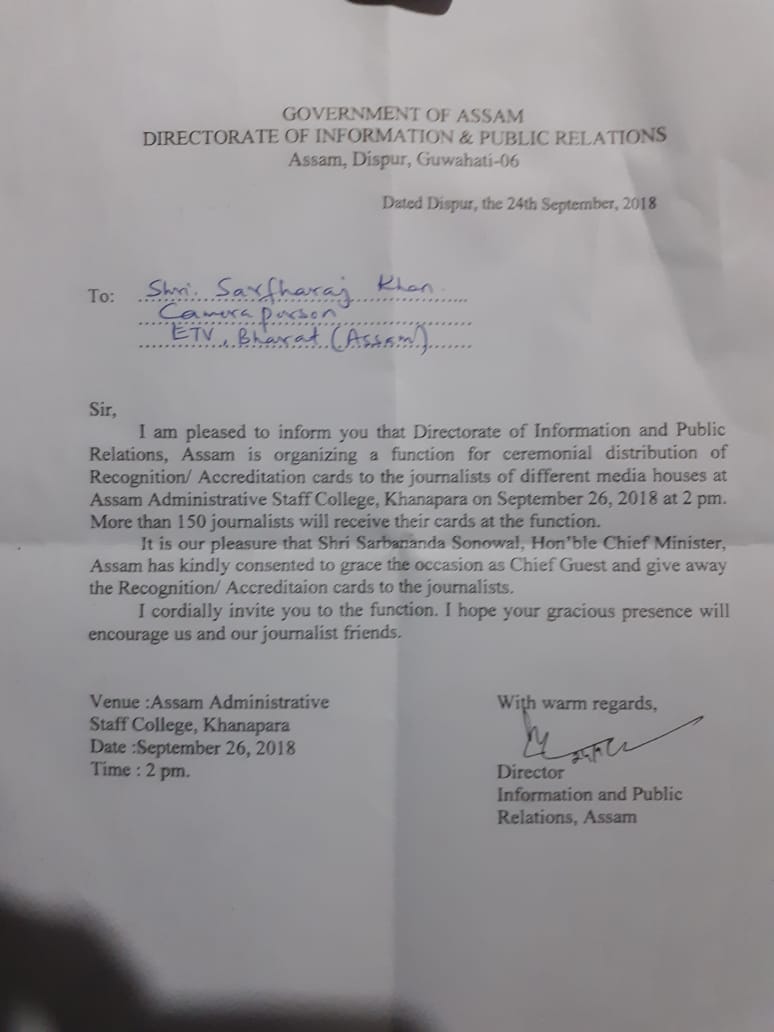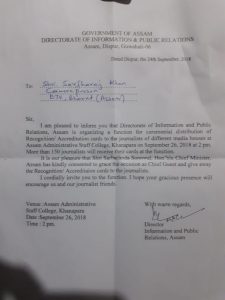 The journalist said Baruah could not give any reason as to why he was not given the identity card. "I got several calls from Baruah's office to attend the ceremony to collect my card. Now, I find that my card is missing," Khan said.
Baruah is an Assam Civil Service officer, and is scheduled to retire on September 30. While his request for extension of service is still hanging in the balance, Baruah, despite Sonowal's commitment, has miserably failed to give shape to the new advertisement policy and the digital information directorate.