Chief Minister of Assam Sarbananda Sonowal kicked off his poll bugle in the historic oil city of Digboi at Borbil No.3 in Tinsukia District while Himanta Biswa Sarmah blew the saffron trumpet at Ledo in favour of their BJP candidate Rameswar Teli who represents the 13 Dibrugarh HPC here simultaneously.
"The 1,35,000 voters of Digboi had never witnessed such a rapid pace in development during the Congress regime in its long 55 years of rule in Assam as it has been accomplished within a span of three years with the now ruling BJP government in Assam," said Sonowal while addressing a mammoth gathering at Digboi today as part of the intensified election rallies in the state.
Taking a dig at the Congress government, Sonowal went on to allege corruption and misappropriation of public money, by the party, meant for various public utility schemes and other developmental projects in Assam.
According to him, crores of public money meant for 3 lakhs Indira Awaas Yojana (IAY) schemes, a government flagship programme, appropriated for 75,000 houses each and midday meals for around 9 lakh pupils in Assam, was siphoned by the Congress during its tenure.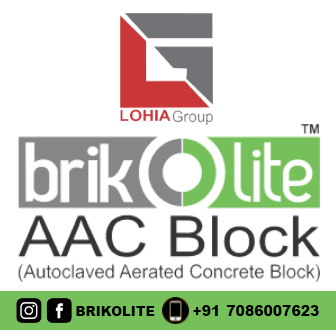 According to him, around 15 lakhs PDS beneficiaries were deprived during the congress rule and the funds were swallowed by the Congress ministers.
Meanwhile, while lauding the untiring efforts of the local BJP MLA Suren Phukan for perusing the enhancement of the refining capacity of Digboi Oil refinery, Mr Sonowal blamed the congress of being indifferent towards the vital issues of Digboi like the enhancement of refining capacity of the refinery, roads, employment etc.
The chief minister also said that the Narendra Modi Government at the Centre has considered the key issue and has allotted funds worth 3,300 Crore for procuring crude oil from the neighboring states like Orissa via pipelines to feed the refineries in Assam while Rs 4,500 Crore has been earmarked for the procurement of natural gas from states like Bihar etc to feed the local industries like tea industry which presently running on diesels.
Himanta Biswa Sarmah, the convener of North-East Democratic Alliance (NEDA) reaching out to the mass almost on the same cards was promoting the cause of the BJP and its candidate Rameswar Teli here at Ledu play ground.
Sarmah would also participate in a rally at Bordumsa along with Amit Shah, the national BJP President.
The rally is slated for Friday morning at Bordumsa general ground in Chaglang District of Arunachal Pradesh where Sarmah would promote the cause of the party candidate Jawra Maio.