Following the first expansion of the BJP-led Sarbananda Sonowal ministry in Assam on Thursday, some of the party leaders have started expressing their disappointment for being ignored in the expansion.
On Thursday, a total of seven MLAs – five BJP MLAs, one MLA each from coalition partners Asom Gana Parishad (AGP) and the Bodoland People's Front (BPF) – took oath as ministers.
With Thursday's expansion, the Sonowal ministry now has 19 ministers including the Chief Minister.
On the day of new ministers taking oath, BJP's firebrand MLA from Dibrugarh Assembly Constituency, Prasanta Phukan, resigned from the post of the Chairman of BJP's Steering Committee for Panchayat election. He also tendered his resignation from the position of the Chairman of the Assam Medical College & Hospital (AMCH) management committee.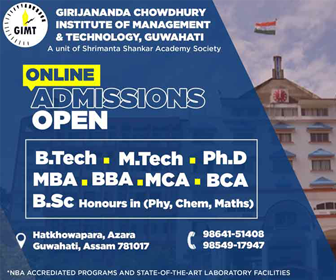 After resigning from the posts Phukan said, "The party (BJP) has not found me suitable for the position of a minister. I think if I am not fit to be a minister, I am also not fit to be the Chairman of a more responsible position like BJP's Steering Committee for Panchayat election. So I have tendered my resignation."
He also stated that he has perhaps been sidelined as he has no backing. "In politics, seniority and experience is not considered," he said.
In his resignation letter to the Secretary to Government of Assam, Health & Family Welfare Department, as the Chairman of Governing Body of AMCH, Phukan stated, "…I have decided to resign from the responsibility of Chairman of the Governing Body of Assam Medical College & Hospital, Dibrugarh entrusted to me through your letter no. HLB.701/2012/36, dated 16th August, 2016 w.e.f. from today onwards." He, however, mentioned that he resigned from both the posts due to personal reasons.
On the other hand, BJP MLA from Sonai constituency in Barak Valley, Aminul Haque Laskar, who also expected a berth in the ministry as a representative of the minority community, has resigned from the Haj Committee.
Meanwhile, Morigaon BJP MLA and former Chief Executive Member (CEM) of the Tiwa Autonomous Council, Rama Kanta Dewri seems not happy at the new ministry expansion.  The All Tiwa Students' Union, All Tiwa Mahita Union, Tiwa Yuva-Chatra Parishad, Tiwa Mahila Kalyan Parishad, Jatiya Aikya Mancha, Koch-Rajbongshi Students' Union, Chutia Jati Yuva Sanmilan, Koch-Rajbongshi Sanmilani and Chutia Jati Sanmilan have called for a 12-hour Assam bandh from 5 am to 5 pm on Friday in protest Dewri being ignored in the ministry expansion.
The oath of office and secrecy was administered by Assam Governor Jagdish Mukhi in presence of Chief Minister Sarbananda Sonowal in the Dorbar Hall of Raj Bhavan in Guwahati.