Monday morning of Silchar town had a different look.  Drum beats and clamp bells rang the air when BJP MLA and former Deputy Speaker of Assam, Dilip Kumar Paul, led a team of his enthusiastic candidates eager to file their nominations on the last day of panchayat elections at Silchar's Government Girls High School. The mood was set for a long day ahead and why shouldn't it be as Cachar district along with the state of Assam has geared up for the panchayat elections slated for December 9.
The scenes were the same in every nook and corner of the town as all roads to its seven centres, earmarked for accepting nomination of the candidates, were clogged with panchayat poll aspirants and their much eager supporters. A carnival like atmosphere swept the whole town, for which, security arrangements were beefed up since morning. Not just in Silchar, but Cachar district administration had set up 38 such offices in all of its seven assembly constituency segments, for easing out matters for this crucial day.
Dilip Kumar Paul took time off and spoke to Northeast Now and reiterated, "We are confident of wresting seats from the Congress who have been at the helm of affairs in the last panchayat polls (2012-13) in Cachar district. People have witnessed their misrule and rampant corruption. We would give a clean and transparent panchayati raj system out here. We have very good candidates in fray and I strongly believe that the people would bestow there full faith upon them."
A point seconded by minister from this region, Parimal Suklabaidya, who too, took stock of the nomination process at Government Girls High School on Monday. Speaking to this correspondent, he said, "People have seen the development work carried out by BJP for four and a half years at the centre and two and half years at the state. The people from the grass roots level or I must say, villages, have seen what we have done or how far we can go for any developmental work. I am sure of a positive result coming with this panchayat polls post December 12 when the results would be out."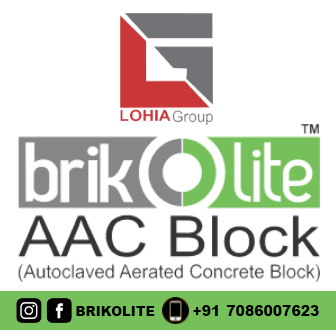 If BJP leaders were doing the rounds since morning can another major political party, the Indian National Congress, be far behind. Not to be, literally, but, abstained from declaring a candidates' list unlike their political rivals, the Bharatiya Janata Party, who did so, last Friday. Sensing a major backlash from the disgruntled candidates, who could not get a ticket to contest the polls, top of the line leaders abstained from making their presence felt amongst the crowd.
However, Ansar Hussain Laskar, ex Youth Congress vice president of Cachar district, talking to Northeast Now exuded confidence of a clean sweep in panchayat polls. "We have hope, belief and confidence upon the people of this district. Right from Anchalik Panchayat (AP), Gaon Panchayat (GP) to Zilla Parishad, would come to our kitty. What BJP is doing both at the centre as well as the state, is for all to see, for which, I appeal each and everyone to come out in large numbers and vote for our party on  December 9," Ansar Hussain Laskar said.
To sum up all these claims and aspirations, this correspondent spoke to Rani Rabi Das, an Indian National Congress' Zila Parishad candidate for East Silchar and was dumbstruck with the outcomes.
Rani Rabi Das did not even know the full name of her political party, her district president or her state president's name or the names of the finance minister or the chief minister of Assam, which leaves all the voters of this panchayat polls to exercise their franchise more judiciously and pray for good days ahead.