A display of a man caged, says it all. Kept under Khudiram Bose statue in Silchar, Unconditional Citizenship Demand Forum (UCDF), an organization fighting for the rights of denizens holed up in detention camps or tagged as D-voter alias doubtful voter, held a sit-in protest along with a hunger strike for 12 hours beginning 9 am on Saturday.
Putting forth a nine-point charter of demands, UCDF members deliberated upon mainly to keep the 15 documents as a tool for verification in the NRC process instead of omitting five documents which NRC state coordinator Prateek Hajela, has placed before the Supreme Court.
Narrating a list of those demands, Kamal Chakraborty, chief convenor of UCDF speaking to Northeast Now said, "Our main demands are the validation of the 15 documents that was agreed upon when the NRC process began. D-voter notice should be stopped, detention camps should be abolished as promised by PM Modi without getting a foreigner notice, giving a tag while the NRC process is on as a 'declared foreigner' should be stopped immediately, cases lying for days and months in foreigners tribunal should be heard at the earliest and verdicts announced and lastly people who were Indians before partition and were an aggrieved fallout of partition should get citizenship at any cost."
He further added, "Today itself two people came to me whom I won't name but they have been issued a notice as an illegal foreigner. Surprisingly though, for the past five years not even a single police personnel has come to take stock of them. From where these people have been served this notice and in what context is still hard to believe. We are fighting for all of these", Kamal Chakraborty said.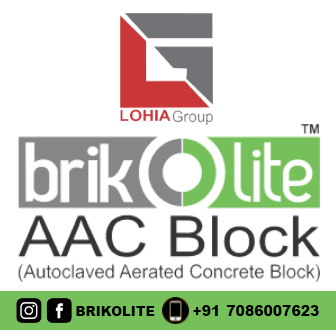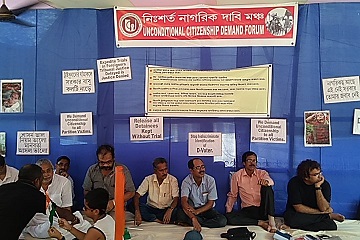 The day too also witnessed a mass convention on this grave issue of NRC that is giving many a sleepless nights. Not just those whose names have not come in the final draft declared on July 30 last or whose names are already there but for those 'framers' of it, who are yet to find a path to bring this Herculean task to a possible suitable solution.
Citizens Rights Preservation Coordination Committee (CRPCC), a conglomeration of more than 30 organizations working for rights of displaced and marginalized people, held a similar mass convention at Silchar's madhyasahar convention hall on Saturday. CRPCC members called for all senior citizens, intellectuals, members of various organizations, political parties, to take part in this mass convention in order to chalk out a road map for the protests that would take place in the days to come.
The CRPCC is of the opinion that enrolment of names of people irrespective of language and religion in NRC, all the 15 documents including documents from school or from the government departments should be accepted for verification and probable 10 percent names to be verified once again, should be quashed.
Speaking on this issue, Chairman of CRPCC and Ex Vice Chancellor of Assam University, Dr Tapadhir Bhattacharjee, said, "We are standing at a juncture where on  September 19 something would come out of the hearing in Supreme Court. What outcome will come, we can presume but cannot say anything against out apex body. Linguistic minorities of Assam might have to gear up for a long battle ahead."