Being engaged in the updating the National Register of Citizen (NRC) has posed a major challenge to a section of elementary school teachers, who need to clear the Diploma in Elementary Education (D. El. Ed.) course by March next year, The Times of India reported.
A significant number of teachers who were about to appear in their second year D. El. Ed. examination scheduled to begin from April 28 under the KK Handiqui State Open University (KKHSOU) found it difficult to appear in the crucial second year exam after the NRC authority denied them permission for leave.
The KKHSOU authority said necessary arrangements will be made for about 20 thousand elementary school teachers.
"In order to provide relief to the affected teachers, we have altered the exam dates for the second year D. El. Ed. learners. Special exams will be conducted for them in June-July," the newspaper quoted Bhabaranjan Sarmah, controller of exams at KKHSOU as saying.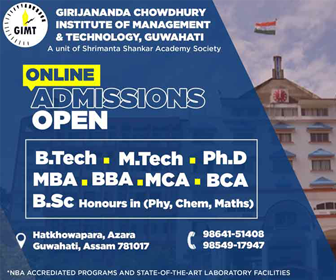 However, concerned teachers will have to approach their respective KKHSOU study centres to get the relaxation. According to sources, 10-15% of the total 20 thousand teachers pursuing D. El. Ed under KKHSOU are facing the pressure of dual engagements.