At a time when the NRC update process is going on in Assam to detect and deport illegal immigrants residing in the State, West Bengal BJP has planned to use a proposed central legislation for inclusion of illegal Hindu Bangladeshi immigrants living across Bengal as citizens.
According to the political programme of the West Bengal BJP, Bangladesh's minority Hindu people would reportedly be invited to migrate and avail Indian citizenship, less than a year before the 2019 Lok Sabha polls.
It may be mentioned that following the release of the final draft of the National Register of Citizens (NRC) in Assam, the Bharatiya Janata Party (BJP) leaders have issued statements demanding launch of NRC update process in West Bengal.
Assam Chief Minister Sarbananda Sonowal also recently suggested during a seminar on NRC in New Delhi that the NRC update process be started in all Indian States.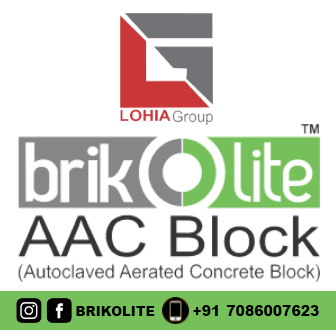 A report published on Thursday by South Asian Monitor, quoted BJP's West Bengal unit president Dilip Ghosh as saying that as part of the programme with a support to the Citizenship (Amendment) Bill 2016, "500,000 leaflets" that "explain" the inflammatory issues to the electorate would be "distributed across the State beginning later this month".
The Citizenship (Amendment) Bill, 2016 introduced in the Lok Sabha on July 15, 2016, seeks to amend the Citizenship Act, 1955 to provide citizenship to illegal migrants, from neighbouring Bangladesh, Afghanistan and Pakistan, who are of Hindu, Sikh, Buddhist, Jain, Parsi or Christian extraction. The Act doesn't have any provision for Muslims who also face persecution in Pakistan.
West Bengal BJP chief Ghosh, as per the report said quite candidly that for the saffron party, the vital issue, in relation to West Bengal and Bangladesh, "is the Citizenship (Amendment) Bill by which we intend to target Hindu immigrants", thereby indicating that their party would make efforts to woo Hindu Bangladeshi immigrants who are already settled in Bengal as well as Bangladesh's minority people.
South Asian Monitor also earlier reported from Dhaka claiming that the Rashtriya Swayamsevak Sangh (RSS) had planned to seek greater political representation of Hindus living in Bangladesh.
The report further quoted Ghosh as saying: "We are not really concerned about the Muslim illegal immigrants who have settled in West Bengal. Besides the Bangladeshi Hindu immigrants who have found their way to this State, we would also welcome those from that country's minority community."
The Bengal BJP president confirmed that the RSS had been playing a "role" in pushing "all major Bangladeshi political parties to nominate greater number of Hindus as candidates for the December general election there", stated the report.
It may be mentioned that most of the political parties and organisations of Assam have been demanding scrapping of the Citizenship (Amendment) Bill, 2016 stating that Assam can no longer take extra burden of illegal Hindu Bangladeshis.