The Northeast Frontier Railway (NFR) has decided to run a special train between Kamkhya in Assam to Sealdah in West Bengal from April 27 to June 20 this year.
NFR sources said the train will leave from Sealdah every Friday and from Kamakhya every Saturday. It will make 20 trips during this period. The train will have one AC 1st class, four AC 2-tier and eleven AC 3-tier coaches.
It will leave from Sealdah at 11.55 pm and reach Kamakhya at 06.35 pm the next day. During the return journey, it will leave from Kamakhya at 11.05 pm and arrive at Sealdah at 05.45 pm the next day, said an NFR official.
The train will stop at New Bongaigaon, New Coochbehar, New Jalpaiguri, Kishanganj and Malda Town stations during its journey. During the 2017-18 fiscal, special trains took 1387 trips, accommodating more than 24 lakh passengers in the process.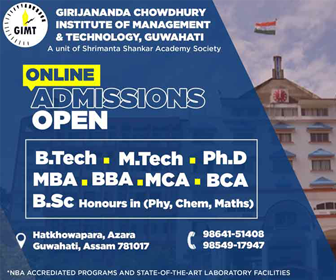 Meanwhile, NFR chief public relations officer Rranav Jyoti Sharma said as a part of increasing safety measures, NFR has installed the block proving axle counter system in 260 block sections.
"It is a device that detects the passing of a train between two points on a track. It automatically verifies the arrival of a train and decreases chances of collision. Without this device, the station master has to visually observe every passing train and exchange signals with the guard to ensure the arrival of a train," Sharma said.