North Cachar Hills Autonomous Council (NCHAC) observed its 67th foundation day in the council premises at Haflong on Sunday.
The programme was inaugurated by NCHAC Chief Executive Member (CEM) Debolal Garlosa, who was there as a Chief Guest.
NCHAC Chairperson Ranu Langthasa, Haflong BJP MLA Bir Bhadra Hagjer, Haflong Deputy Commissioner Amitabh Rajkhowa along with other dignitaries were present at the event.
NCHAC Principal Secretary Mukut Kemprai in his speech said, "Many leaders have contributed towards the Council after its formation on April 29, 1952 till now. It was a district council earlier. In 1994, the district council got its autonomous council status."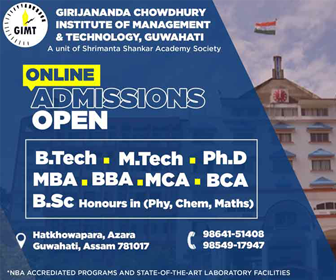 Jibir badge and blazers were distributed among the village heads at the event.
Speaking on the occasion, Garlosa said, "The BJP-led autonomous council has not completed two years yet. But we are spontaneously working for development of the district. The Sarbananda Sonowal led government is also providing us full support."