With a good number of 22 releases, the year 2018 was a remarkable year for Assamese Cinema industry. Similarly with first historic Oscar entry of Village Rockstars (official submission), last year was also an important year to be remembered. After a long gray period Assamese cinema is now in a comfortable stage with some talented young filmmakers who have come out with their masterpieces. These filmmakers from Assam now are able to catch the national and international audiences through their works which were screened in various film festivals.
Since last few years Assamese cinema industry witnessed a successful period. Several experiments on Assamese cinema are now going on with global approach. 2018 was also an addition to this new journey of success. The year 2018 was much talked for the historic entry to cinema's greatest event with Village Rockstars.
Though Village Rockstars could not run to the upper level at the Oscars but it has became the centre of attention. Village Rockstars gives the Assamese cinema a new horizon of hope. The film brought several international awards including National Award for best film. The film has a beautiful yet simple story of a little girl aspiring to be a rockstar.
With a bunch of enthusiastic amateur children and a Cannon 5D, filmmaker Rima Das has made the path breaking cinema. The popularity and success of Village Rockstars has given strength to the independent cinema movement of Assam like Iran. Like the filmmakers of Iran, Assamese filmmakers craft their dreams with limited resources.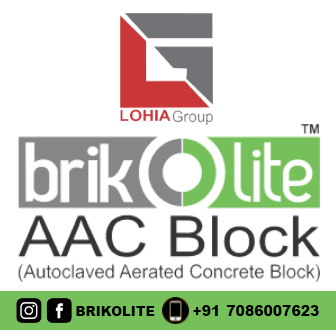 Another centre of conversation of 2018 was Bidyot Kakoti's Xoixobote Dhemalite (Rainbow Field). It is a sensitive depiction of the dark period of Assam agitation during 1980s. The film based on a true event of Nellie massacre during Assam agitation and the character's psychological trauma witnessing as a school going boy. The film has bagged several international awards.
Deep Chaudhary's Alifa was another important cinema of 2018. It is a serious humanitarian effort to reflect the issue of migration, distress of landless migrant labours. The movie also discusses the subject of men-animal conflict.
Three Smoking Barrels by Sanjeev Dey was a little unusual yet interesting addition to be talked in 2018. This anthology of three stories showed different shades of human life and emotions. Drug peddling, poverty, migration, elephant poaching which are prevailing in our society were beautifully reflected through the film.
The action thriller The Underworld by Rajesh Jaspal staring Zubin Garg and late Biju Phukan a much talked released of 2018. But the much hyped movie measurably failed to draw the attention of the audience.
The year ended with a block buster cinema Suspended Inspector Boro by Kenny Basumatery. It became a cult movie of martial arts in Indian history. With a light shade of humor the movie deals with the subject human trafficking which is rampant in Northeast. It is a story of a suspended cop who was assigned to rescue a missing girl from his village.
The year 2018 was a remarkable year for Assamese cinema industry for its continuity of making cinemas. This unstoppable move has proved that Assamese cinema must go on.