Mizoram and Assam continue to trade charges as border tensions between both the states are at an all-time high. 
After Assam chief minister Himanta Biswa Sarma had accused Mizoram Police of using light machine guns (LMGs) on Monday, the day of the bloody clash between the police forces of the two states, that killed six Assam Police personnel and a civilian, Mizoram now has levelled a serious allegation against Assam. 
Mizoram has accused Assam of imposing an economic blockade and destruction of railway lines connecting Bairabi Railway Station in the State. 
The allegations were made in a letter to the union home secretary Ajay Kumar Bhalla by Mizoram home secretary Lalbiaksangi on Wednesday.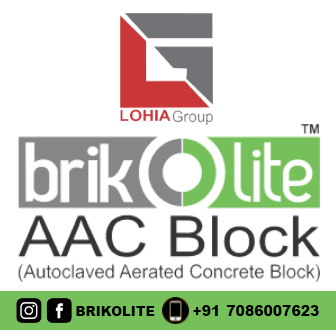 Also read: Mizoram CM Zoramthanga appeals for peace as he goes under quarantine 
In the letter, the Mizoram home secretary has alleged that Assam has blocked National Highway – 306 and other road connecting Mizoram with the rest of the country. 
"National Highway – 306 and other roads connecting Mizoram with other parts of the country from Assam have been blocked by Assam since 26.07.2021 and the blockade has persisted till date," the letter read. 
It added: "National Highway – 306 is the main highway for the flow of essential commodities and supplies into the State of Mizoram. The blockade is affecting the livelihood of the people of Mizoram adversely." 
"Movement of vehicles along other routes connecting Mizoram and Assam have also been blessed inside Assam state," the Mizoram home secretary further alleged. 
Also read: Unfortunate that Assam CM is ready to cede land to Mizoram if Centre wishes: Congress 
Mizoram home secretary Lalbiaksangi also alleged that miscreants in Assam have destroyed railways tracks in Hailakandi, thus blocking entry oof supplies trains into Mizoram. 
"…unknown miscreants from Assam have destroyed/removed railway tracks/lines at the Mohammedpur Railway Station and Ramnathpur Railway Station in Hailakandi district, Assam," the letter read. 
It adds: "With the destruction, the only railway line connecting Bairabi Railway Station, Mizoram has been blocked. This has the effect of blocking the only alternate route for entry of goods and supplies into the state." 
The Mizoram home secretary has alleged that "such kind of incidents" have also been reported in the past. 
Also read: Assam is big brother, but it doesn't have right to bully neighbouring states: Arunachal Pradesh MLA
"Assam has been indulging in the practice of imposing economic blockade merely because of the fact the main supply routes i.e. National Highways and railway lines are passing through the state. Incidents like this have occurred numerous times in the past in connection with other incidents," Mizoram home secretary Lalbiaksangi stated in his letter. 
"…it is requested that the Government of India may kindly intervene and instruct the Government of Assam to take necessary action for immediate removal of the blockade," the Mizoram home secretary said.