The on-going joint survey work has been temporarily suspended at Dholchera-Phaisen area of Assam-Mizoram border following a dispute at Zero Point.
However, the joint survey work by a team of Assam and Mizoram government officials, forest department officials and members of NGOs and various organizations is scheduled to restart shortly after consultation with the concerned authorities at Zero point.
Also read: Team begins inspection of illegal construction along Assam-Mizoram boundary
On April 9, a joint meeting was held in Cachar's Dholai to find solutions on border dispute between the two neighbouring states.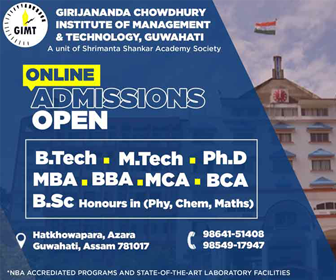 In the meeting, officials from Forest Departments of the two states, local administration, police personnels were present where the decision on joint survey was taken at the initiative of Union Home Ministry.
During April 12 and 13, the survey work was duly performed in Kachurtol area in the presence of representatives from the two states.
On Wednesday, DFO Hailakandi,  Najmul Hussain Mazumder and Kolasib (Mizoram) DFO Lalnun Jira reached the Dholchera area for further survey.
Then the representatives of Mizoram pressed to include a border pillar situated in Phaisen as Zero Point.
But the proposal was objected by Najmul Hussain Mazumder leading to a dispute.
Hussain said Phaisen cannot be taken as Zero Point because the area falls under Assam part.
Producing documents, he said Assam-Mizoram border is 10 kilometers above Ramzani Nala (stream).
He claimed to start survey from that stream.
It is learnt that Mizoram had erected the pillar very recently to produce it as Zero Point.