At a time when several parties and organizations are protesting against holding of the hearing by the Joint Parliamentary Committee on the Citizenship Act Amendment Bill in New Delhi, the Asom Gana Parishad (AGP) on Thursday said the party has no reservation about the venue.
Addressing the media at the party headquarters in Guwahati, AGP president Atul Bora said that his party has 'nothing to say' whether the hearing is held in Assam or in New Delhi.
"The world has become a global village. We can say the same thing in Delhi also what I am saying here in Assam. The main issue is important, there is no need to politicize or complicate things," he said.
Bora also reiterated that if the Citizenship Act Amendment Bill becomes an act, the AGP will severe ties with the Bharatiya Janata Party (BJP) with which the regional party is in alliance in the government.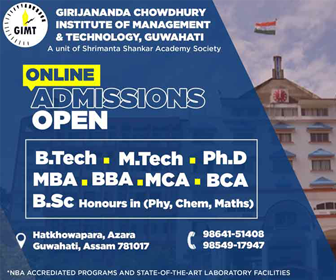 The AGP president further said that the on-going process of updating the National Register of Citizens (NRC) in the State might pose some hurdles in conducting the panchayat polls smoothly. So, he said the elections are being delayed.
The AGP leadership also wished all the people of the State on the eve of Rongali Bihu.
The AGP president also sang a couple of bihu songs accompanied by minister Keshab Mahanta.