The mind blowing,   emotion-arousing performance by Hima Das reminds one of the extract of Nehru's famous speech given in the wake of our independence.   To quote, "A moment comes, which comes but rarely, when we step out from the old to the new, when the soul of a nation, long suppressed, finds utterance…"
The Himalayan achievement of Hima  in the women's  400 meters,  winning  gold medal at Finland  as if echoes and reverberates the  joyous  feelings   of  the long suppressed  people of Assam  waiting passionately to  celebrate the laurels brought to the country by one of her own progenies.
Hima's accomplishment heralds a new era in Assam's sports scenario.  It is indeed a proud moment.    Hima  is the first Indian track athlete to win a medal at any global event by  winning women's 400m at  World U-20 Championship 2018 at Tampere, Finland with a time of 51.46 seconds.    She overtook three competitors to create epoch making history.    No words to praise her   outstanding effort.
Hailing from Dhing, a circle or Tehsil in Nagaon district, Hima is the embodiment of perseverance,   determination   to climb the ladder of success with steadfast devotion.  Like all self made persons, Hima's   ascendency has been hard fought and grueling.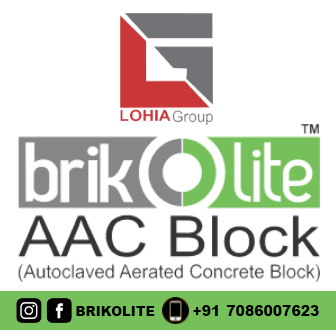 In the Federation cup, 2018, teenager Hima had stunned an experienced 400 metre field when she romped home in 51.97 seconds qualifying for the Commonwealth Games surpassing big names such as MR Poovamma and Juana Murmu.
Her consistent timing hovering around 51.plus second is worth mentioning and remarkable.    Interestingly, the celebrated   Indian sprinter, PT Usha, had lost the Bronze medal by 1/100th of a second with a time of 55.42 sec in Los Angeles Olympics in 1984 in 400 metres hurdle race. In contrast, in 2018 Commonwealth Games 4×400  meters relay ,  Das  cloaked 51.32 seconds,   Difference in speed and timing between the two are palpable .
While the entire state and the country are  celebrating  the magnificent feat of  Hima, I  would  like to pay my homage to    another stalwart  athlete   Bhogeswar Baruah, Assam's first gold medalist and Arjuna Award recipient who won the gold medal in the 800 meter race at the Asian Games in 1966 .
Deservingly, our   sports loving Prime Minister has praised Hima lavishly.  Accolades have poured in from the likes of Sachin Tendulkar, Virat Kohli   and other equally renowned celebrities of all hue and colour.  It is in the fitness of things that Hima be made the 'brand ambassador for sports' of the state.
Those of us who witnessed the gold-winning sprinting by Hima relished the way she paced her running and gradually transformed her running into galloping that enabled her to leave other competitors way behind.  Wonderful working.   Even the English commentators, initially, was unmindful of an Indian girl in the fray. Then when, the commentator saw the Indian girl running at frenetic speed, their attitude changed totally and last few seconds were devoted to praising our own Hima only.
Tears of joy  were visibly flowing down Hima's  cheeks  when  National Anthem  was played customarily  as she stood on the 'victory –stand' , the podium  ,  to receive the award .  Such display of emotion highlights Hima's deep sense of commitment and conviction. The fact that she called up one of her coaches back in Guwahati from Finland to offer gratitude magnify her generosity and humble nature
As the connoisseurs of sports, we offer our heartiest congratulations to Hima and pray for a glorious sports life ahead in the days to come.   Kudos. Proud of you.