The Gauhati High Court on Monday scrapped State Government's decision to reduce the grade pay of graduate teachers of primary and upper primary schools of the State from Rs 8,700 to Rs 6,200 flouting seventh pay commission's recommendations.
The Assam government in September this year issued a notification in this regard.
As per the notification, graduate teachers who were drawing salaries in the pay scale beginning Rs 8,700 will now be getting scales of non-graduate teachers whose pay scale starts at Rs 6,200.
Opposing the Government's decision, the Assam State Primary Teachers' Association (ASPTA) filed a petition in Gauhati High Court.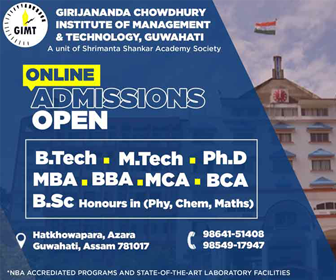 Earlier, the Assam State Primary Teachers' Association (ASPTA), the umbrella organization of nearly 42,000 primary schools, went on strike opposing the government's decision.
Nearly 116,000 teachers stayed away from work.
"We have been getting salaries as per the 7th pay commission recommendations since April 2016, but the sudden decision by the finance department has affected us," Jiban Chandra Borah, president ASPTA, had said.
"We fail to understand how the finance department can take such a decision after paying us in the scale of Rs 8,700 for over 11 years. This has affected lakhs of families," Borah had said.
Primary school teachers across Assam had remained away from duty on September 5 this year in protest against Centre's new pension policy.
The Assam State Primary Teachers' Association (ASPTA) has welcomed the Gauhati High Court verdict.