After serving in the police force with elan for long 34 years, Mukesh Sahay who has recently retired as the Director General of Police (DGP) is now busy to fulfill his other passion – imparting knowledge to others.
Sahay after bidding adieu to the khaki is now busy with his second innings – as a role of a mathematics teacher. Usually, people tend to sit back and engage in some leisure hobbies after retirement. However, retired Assam DGP Sahay has some other plans.
Sahay is presently imparting mathematics lessons to higher secondary final year students at the prestigious Sonaram Higher Secondary School located at Bharalumukh in Guwahati.
The principal of Sonaram Higher Secondary School while sharing the experiences of Sahay's stint in the school with Northeast Now said that the students are really happy and contended the way the retired DGP is teaching them mathematics for the last 22 days.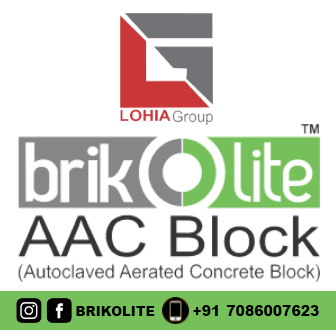 The principal also said that Sahay has the knack to delve into the intricacies of the subject making it interesting and easy for the students to understand.
Excerpts of the interview with Mukesh Sahay:
Northeast Now: You were associated with public service for quite a long period. Now after retirement, you are engaged as a teacher. Your take on this second innings.
Mukesh Sahay: I have taken both police and teaching as a service to the society. I have retired from police service after serving for 34 years. The people of Assam made me the Director General of Police (DGP); it is a matter of great pride for me. I was given such a huge responsibility. Last year when I visited this school, the principal told me that the school did not have a mathematics teacher. At that point of time, I offered my services if the principal desired. Last year I could not involve myself as I was busy with my primary responsibilities. Though the school has two mathematics teachers now, I am extending my services to teach mathematics to the final year higher secondary students. I have started to take classes from beginning of May. My efforts will be rewarded only when the students would show good results in the final examinations. Though the government provides me pension after my retirement from Assam Police, I decided to engage myself here in this school as a service to my people and the society.
Ne Now: According to you how successful you were as the Director General of Police?
MS: It's not fair to judge oneself. But I can say that I have served to the best of my ability and with full sincerity. In this regard, I would like to express my gratitude to the state government, the Chief Minister and the people of Assam for their immense cooperation and support throughout my tenure. You will better know how far we were successful in maintaining the police department.
Ne Now: Teaching and police are both services to the society. But if you are asked which is more satisfying, what will you say?
MS: I love both the profession and for me both are equally important.  Just as a policeman performs his duty keeping it above self, a teacher also plays a pivotal role in shaping the society rising above personal matters. If someone has some particular talent, that has to be utilized in a proper and channelized manner for the betterment of the society.
Ne Now: It is usually noticed that after retirement, one tends to sit back and indulge in traveling or some leisure work. Why did you choose to take up teaching?
MS: I love teaching. Moreover, I love spending time with the youth. It will be really satisfying and a matter of contentment if the younger generation benefits from the knowledge that I impart. I would like to gift back the knowledge that I have attained.
I was born not is a very affluent family. You are meeting me even after my retirement because I am coming to this school. I took a decision early in my life that I have less to eat, I may not wear costly clothes, but I have to go to school. I believe school is a very important institution and education is the only medium for ushering in a change in the society.
Ne Now:  Have you ever thought of taking up teaching as a profession before joining the police force?
MS:  I have extending support to several colleges before. I have also imparted training to several police officials by virtue of being a recognized police trainer. I have imparted training on various aspects like dealing with various sections of the law, counter-insurgency operations and how to go about an investigation.
Ne Now:  As a teacher what kind of result do you expect from this school in the matriculation and the higher secondary examinations?
MS:   I don't believe in number games. As a matter of fact, I came to know from the principal of this school that a particular girl had secured just 35 per cent marks in her matriculation, but later passed her higher secondary examination in first division. Albert Einstein was also a poor student in school; Bill Gates was a school dropout. But they have made it big in life. The prime objective of the students is to go on striving and success will follow them one day. One should not lose heart at a single failure. As the adage goes – there is no alternative to hard work and there is no shortcut to success.
Ne Now: Do you think over-indulgence in internet is emerging as a threat for the younger generation?
MS: It all depends on the usage. If used judiciously, one will definitely be benefited, but misuse will always have adverse fallout. Nuclear power can provide electricity to us and can also create mass destruction through bombs. Internet provides more than what a book might not contain. There was a time when we used to refer to dictionaries to look for meanings of certain English words, but now everything is available in our mobile phones.
Ne Now: Assam has been witnessing an upsurge in the incidents of rape and crime against women. Do you think lack of moral values in the present education system is responsible for this?
MS: Values of education has multi-layered implications. Even people with education and knowledge are seen to be involved in such criminal activities. Only textbook education is not self-sufficing. If as a police officer I break law, will people accept it? Teachers have larger responsibilities and if they don't fulfill their duties and responsibilities towards the society whom would you look up to? Elders can also teach the young ones on moral values like gender equality, respect to elders, democratic values and the likes.