More than people were hospitalized due to food poisoning at Kampuria village in Howraghat under Howraghat Police Station in Karbi Anglong district on Sunday.
The incident occurred after the people consumed prasad and food at a Bhagavat Path ceremony at Kampuria Village Namghar on April 28.
The victims include men, women and children. The victims, who were suffering from vomiting, loose motion and fainting due to weakness, were admitted to different hospitals of the district. While 55 patients were admitted to Howraghat 30-bed hospital, two persons were admitted to Diphu Civil Hospital and 13 were to Dokmoka hospital.
Nine of the victims who were admitted to Howraghat 30-bed hospital returned home after recovery. The cases came to the hospital at around 10 am in the morning. Although a few are getting well but more cases are coming in and the number of food poisoning victims is likely to rise.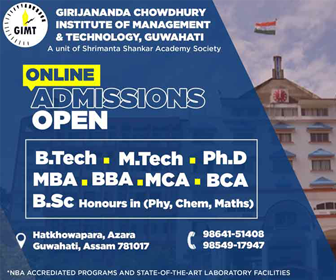 The Additional Deputy Commissioner of Karbi Anglong, Junomoni Sonowal visited the hospitals where the victims are admitted namely – Howraghat, Bakalia, Dengaon and other places. The Deputy Commisioner, Mrinal Kumar Mahanta talking to Northeast Now informed that the food items used for the prasad were not meant for eating.
DC Mahanta said, "The Bhagavat Path programme was held in the Namghar without the permission of the district administration. The Bengal gram and lentils, with which the prasad was prepared, were meant for growing crops. Pesticides are generally spread on such seeds but some unscrupulous traders sell them in the market for consumption. A raid has been carried out at the establishment of the concerned trader."
He further said, "I have asked the ADC to visit the hospitals wherever the victims are admitted. Among those who have attended the Bhagavat Path, some have suffered and some have not. Those who were in the programme were on a fast due to the Bhagavat Path and when the prasad came they ate. It is somewhat baffling but the doctors are attending them."
Howraghat MLA Joyram Engleng, who was on his way to Diphu to attend inauguration and BJP's Vikas rally, turned back to his constituency to look into the matter.