Local residents on Tuesday blocked the NH 37 at Naliapool here for an hour in protest against the dilapidated condition of NH 37 in the area.  Locals alleged that most of the roads in Dibrugarh are in shambles and anytime major mishap can occur.
For past few months, Chief Minister Sarbananda Sonowal's home town Dibrugarh roads are in a pathetic condition but the concerned department is not bothered about the problems, they said.
The residents expressed displeasure over the lackadaisical attitude of the state government in improving road condition of the town. "The condition of NH 37 becomes worst in Dibrugarh. The highway has turned into a death trap because of big potholes.  But despite repeated request, the concerned department is not taking the matter seriously," said Nayan Das, a local resident.
He said that the residents even carried out series of protests but failed to draw the attention of authorities concerned.  Das said they are having a harrowing time due to the bad roads.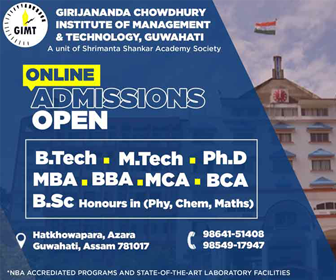 Another resident said, "We voted the BJP government in power with the hope of change but nothing that sort has happened. The road condition has not improved at all and the government is not taking any measure to construct the road."