A devastating cyclonic storm caused massive damages in different parts of Assam's Goalpara district on Friday night.
The cyclonic storm, which came at around 11.45 pm, has been termed as the most intense cyclonic storm in the last 20 years.
The devastating storm uprooted thousands of full-grown trees and electricity posts which fell on the streets blocking roads.
Roofs of several houses were also reportedly flown away at different locations.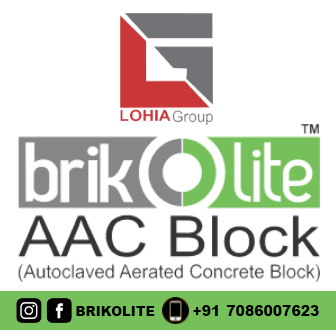 Also read: Assam: Cyclonic storm lashes several parts of Kokrajhar; 2 hurt
Khara Medhipara village under Dudhnoi revenue circle suffered the worst, besides the Goalpara town.
The storm overnight displaced hundreds of families who passed their nights on the roads under the open sky without safety.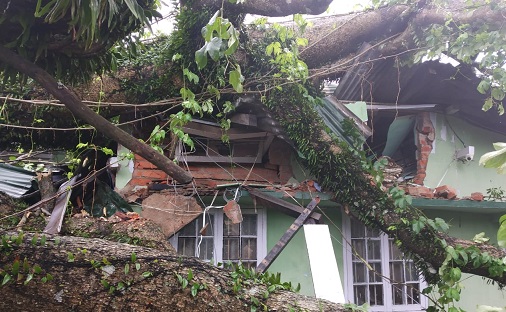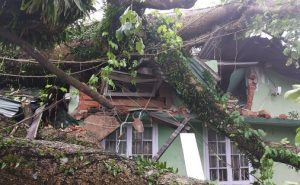 "One can't believe without visiting the affected site what kind of sufferings the people have faced after the cyclonic storm. It is as if hundreds of elephants came down and left nothing in the houses," said Arup Roy, a local youth.
Meanwhile, speaking about the situation, Ashraful Aamin, additional deputy commissioner, Goalpara and in-charge of district disaster management department said, "We have a report from the Dudhnoi circle office that about 220 families have been severely hit by the storm."
On the other hand, several district head office buildings of the state government sustained damages in the storm.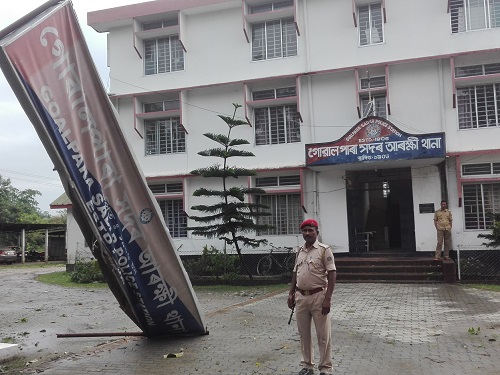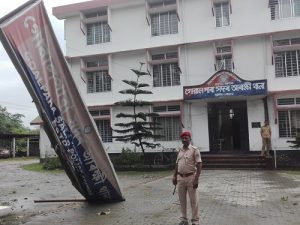 Also read: Cyclonic storm hits over 10,000 households in Meghalaya's 700 villages
A huge tree fell on the office building of public health engineering (PHE) department at the Agriculture Colony and damaged the three front rooms of the building.
The entrance gate of the post office, Sadar police station, front side of the Sarva Shiksa Abhiyan office, Sericulture office, boundary wall of Goalpara district court, Goalpara Girls' College building were more or less hit by the storm.
The power department also suffered large-scale loss as the storm broke into pieces over 10 electricity posts and wires were torn into parts in places like Bamunpara, Bhatipara, Bhalukdubi, Bapujinagar and Colony No. 2.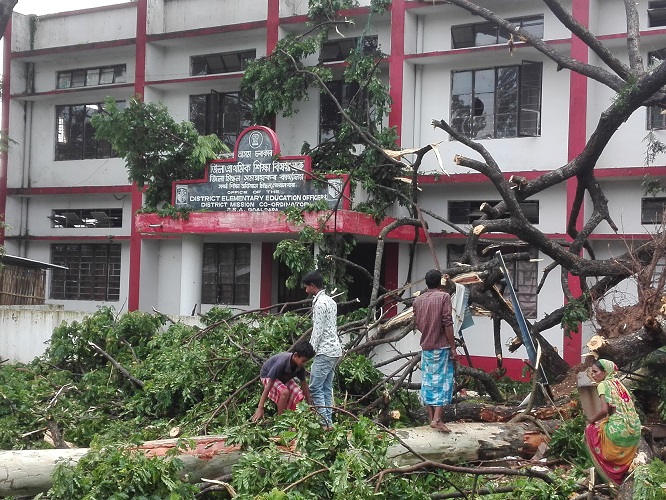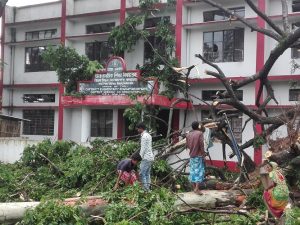 The CRPF headquarters of 152 Battalion in Goalpara also suffered damage as the storm has torn apart the bamboo-made quarters of the jawans.
The entrance of the CRPF headquarters and the toilets were blocked for sometime as trees fell on it.
As per Metrological department forecast, rain with thunderstorm is likely to hit the district on Saturday also. The amount of rain on Friday in the district was 444 mm.