Congress which once ruled the entire Northeast, has been totally annihilated in 2018 in Tripura and Nagaland. It has failed to open an account in these two states.
Prime Minister Narendra Modi has rightly pointed out "Congress party ka kad itna chhota pehle kabhi nahi hua hoga jitna aaj hua hai" meaning Congress was never reduced to such a stature as it has today.
In 2013, the party had eight members in Nagaland assembly. It fielded 56 candidates and won 8 with a vote share of 24.89 per cent.
In 2018, the party contested in 19 seats in Nagaland and drew a blank with a vote share of only 2.1 percent.  It ruled Nagaland for the most part ever since Nagaland attained statehood in 1963. However, its downfall started in 2003 when regional political party NPF emerged in the political scenario of Nagaland.  SC Jamir was the last Congress Chief Minister of Nagaland till March 6, 2003.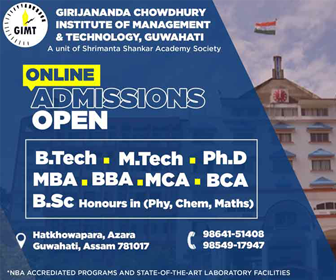 Also read: Tripura's 'Shunya' to 'Shikhar' journey has become possible due to solid devp agenda: Modi
In 2013, the party had contested in 48 seats in Tripura and won from ten constituencies with 36.53 percent vote share. In 2018 the party has failed to open any account. Its vote share is at the rock-bottom with mere 1.8 percent.
The party ruled Tripura for two terms in the 1980s.  Two years back, it was Tripura's main opposition.  The result also indicated that the Congress had failed to fill up the anti-Left space in Tripura and BJP has taken advantage of that. Samir Ranjan Barman was the last Congress chief minister of Tripura till March 1993.
Interestingly, in Tripura Congress fielded 59 candidates but its official nominee for Kakraban-Shalgarha constituency deserted the party and joined BJP.
Congress sources attributed the downfall to central leadership's lackadaisical attitude towards the state leadership.
"Moreover, infighting within the party over allocation of tickets and lackluster campaign are some of the causes for which the party drew a blank in these two states. We had a good chance in Nagaland to consolidate anti-BJP votes in our favour but the central leadership was reluctant," sources within the Congress told Northeast Now.
Even former Assam chief minister Tarun Gogoi on Sunday said, "We don't have any organisation in those two states. I always knew that we would fail to win any seat in Tripura and Nagaland."
The veteran Congress leader's remark is a testimony to the party's organisational weakness in the entire region.