UPPL president Pramod Boro won both Koklabari and Goibari seats while former BTC chief and BPF president Hagrama Mahilary lost Kachugaon seat in the 40-member BTC election, results of which were announced on Saturday.
Mahilary lost the Kachugaon seat by a margin of 365 votes while he is leading in Debargaon seat.
According to the latest update of the BTC election results, former Bodoland Territorial Council (BTC) chief Mahilary-led BPF won 8 seats and leading in 9 seats while the UPPL won 8 seats and leading in 3 seats and BJP won 7 seats and leading in 3 seats.
Also read: BTC election results 2020: BPF wins 6 seats, UPPL 1, BJP 1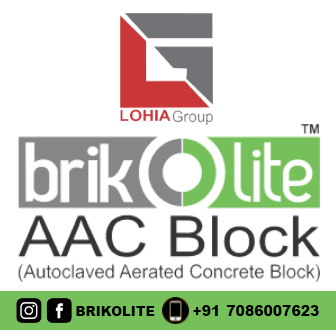 While Congress is leading in one seat, Kokrajhar MP Naba Kumar Sarania-led Gana Suraksha Party (GSP) won 1 seat.
Former NDFB leader Gobinda Ch Basumatary of UPPL won the Bhairabkunda seat by 1,082 votes while former NDFB leader and UPPL's Ranjit Basumatary (BR Ferenga) won the Chirang Duars seat by 2,143 votes.
Pramod Boro won the Koklabari seat with a margin of 3,734 votes.
James Basumatary of BPF in Nichima seat won with a margin of 2,781 votes.
Dhananjay Basumatary of BPF in Manas Serfang constituency won with a margin of 1,240.
Among the winners include Moon Moon Brahma of BPF, who won Parbatjhora seat by 7727 votes; Saikong Basumatary of BPF won Chirang seat by 1339 votes, Paniram Brahma of BPF won Kajalgaon seat by 3,996 votes, Prabhat Basumatary of BPF won Sobhaijhar by 2,006 votes.
Dhananjay Basumatary of BPF won Manas Serfang seat by 1240 votes, Abhiram Mahanayak of BJP won Thuribari seat by 1,859 votes, Sonjoy Swargiary of UPPL won Horisinga by 1334 votes, Fresh Muchahari of BPF won Dwhwnsri seat by 2736 votes, Dipak Mour of BJP won Pasnwi Serfang by 4471 votes and Dr Nilut Swargiary of UPPL won Rowta by 6353 votes.
The counting of votes began at 8 am on Saturday in 10 counting centres across four BTR districts — Kokrajhar, Chirang, Baksa and Udalguri.
There a total of 40 seats in BTC and the seats required to form the council is 21.