Guwahati is the gateway to all the states of Northeast India. It is a fast developing city with swanky malls and five star hotels not more than five years old.
The Gauhati Lok Sabha seat is arguably the most prestigious one in the entire region. In Guwahati, nobody can predict the outcome of elections.
Assam's soul and the greatest cultural icon of all times – Bhupen Hazarika – lost from this seat in 2004. The Bard of Brahmaputra was fighting on a BJP ticket and he lost to Kirip Chaliha of Congress by a margin of over 61,000 votes.
However, Bijoya Chakravarty won from this seat both in 2009 and 2014 – both the times from the saffron party. This year, 79-year-old Bijoya Chakravarty was 'forced' to give way to 67-year-old Queen Oja much against her wishes. Oja is fighting on a BJP ticket from the Gauhati seat in the 2019 Lok Sabha elections.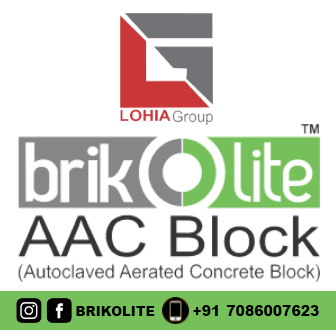 Also Read: Assam: Citizenship Bill issue weighs heavy on Muslim voters' minds
Queen Oja is pitted against former actor Bobbeeta Sharma who has been fielded by the Congress.  The third notable candidate in the fray is an independent lawyer Upamanyu Hazarika of the Prabajan Virodhi Manch, an organisation that according to its website is dedicated exclusively to identifying Bangladeshis and other foreign nationals in Assam and stripping them of citizenship.
According to Bobbeeta, the Citizenship Amendment Bill is the main issue these elections that proposes to give relatively easy citizenship to non-Muslims from Afghanistan, Pakistan and Bangladesh who have migrated to India before December 31, 2014. "I hope the people of Assam realise that the BJP is going to bring the Citizenship Amendment Bill (CAB)," she says. "Everyone had accepted the Assam Accord. Why did they bring CAB and disturb a peaceful community?"
Also Read: Assam: Modi chants Citizenship Bill mantra in Silchar
She goes on to say that the BJP is "least bothered" about the Northeast – This is vote-bank politics with an eye on West Bengal's 42 seats. The Bengali community here did not ask for it … the BJP did it to bring mistrust between communities."
Reports stated that the Citizenship Bill is seen as a ploy to give citizenship to Bengali Hindus who have always supported the saffron party in Assam, while eventually disenfranchising the Bengali Muslims, who have always owed their allegiance to Congress or in recent years to AIUDF supremo 'huzoor' Badruddin Ajmal – a person with deep pockets.
Bobbeeta Sharma describes the Citizenship Bill politics as very "harmful and communal". Coming to the National Register of Citizens (NRC), the former chief minister of Assam, Tarun Gogoi, had written to the then Prime Minister Manmohan Singh in 2008 to request his personal intervention to update the NRC. When the NRC process finally started in Assam, Gogoi said it was his baby.
Sharma says: "Forty lakh people were left out of NRC. Amit Shah said they are ghuspetiyas (infiltrators). That was incorrect. A lot of tea tribe people, Bengalis, Nepalis, Dalits, poor people … they didn't have papers, and different states didn't respond to queries in time. Even a lot of Assamese people didn't have papers. All 40 lakh are not infiltrators or foreigners as claimed by Mr Shah."
The process was indeed started by the Congress under Gogoi, she says, but "if you allow Bangladeshi migrants who came up to 2014 through CAB then what's the point of NRC?"
However, the saffron party tries to paint a very different picture of the Citizenship Bill. Himanta Biswa Sarma's argument is that approximately 8 lakh Bengali Hindus will be excluded from the final NRC list, and without their votes, 17 Assembly constituencies will go the "Jinnah way".
Assam BJP general secretary Dilip Saikia says that the Citizenship Bill will not cast its long shadow over the party's electoral fortunes in the state as he puts it, "People of Assam have understood the issue. As for the NRC process, it is going on under Supreme Court supervision and we are fully supporting it."
AASU adivsor Samujjal Bhattacharyya says that the Citizenship Bill issue has "alienated the people of Northeast from BJP". The person most vocal about the Citizenship Bill is Independent candidate Upamanyu Hazarika of the Prabajan Virodhi Manch. Hazarika has accused the state's BJP leaders of "betraying the indigenous people of Assam for their own opportunistic politics". He says that the saffron party does not hold any chance of winning in Assam in the Lok Sabha polls.
However, BJP leaders are pretty confident that the party will win 21 out of 25 seats in the Northeast. Experts say that if the BJP wins at all it will be for Modi's developmental works. However, there are two sides of the same coin.
Sandeep Khaitan, a chartered accountant from Digboi in upper Assam, who has been in Guwahati since 1984, says he will vote for BJP. "I have seen what five years of Modi rule has done to uplift Assam as an investment destination," he says. "What is happening in connectivity – road, rail, air, Internet – is phenomenal".
Murtaza Hazarika, who works for a private firm in Guwahati, has a very different view – ""There will be riots, I fear … even after BJP wins. They are using Hindu versus Muslim politics which is dangerous."
Only May 23 will tell whether the people of Assam and Northeast will dance to the tune of Himanta Biswa Sarma and his team (read literally) – 'Akou Abar Modi Sarkar'.