With the purpose of giving a shot in the arm to healthcare facilities in Upper Assam, the Chief Minister (CM) Sarbananda Sonowal inaugurated the newly constructed Mother and Child Care Hospital in the Assam Medical College and Hospital (AMCH) campus.
The Assam CM also laid the foundation stone for the construction of a Dental College at AMCH which will have an independent campus.
The 300-bed Mother and Child Care Hospital has been constructed with an amount of Rs. 12.05 crore.
Speaking on the occasion in a public meeting held at Dr Berry White Auditorium of AMCH, CM Sonowal underlined the rich contribution of this prestigious medical institution towards the development of medical education and healthcare facilities in other parts of the State.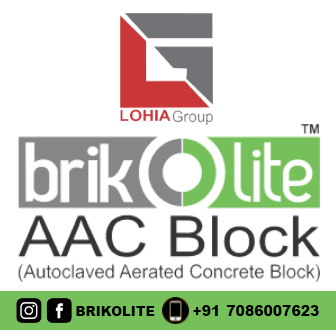 He said that the people of Assam want that the dignity of this pioneering institution is fully maintained and this must be ensured with joint efforts of all sections of the society including the medical fraternity.
Stating that the new infrastructure and modern equipment would give a new dimension to the medical college, the CM stressed on their proper utilisation and maintaining best standards of service as well as cleanliness in its campus.
Moreover, highlighting his government's initiatives to boost infrastructural development as well as initiatives to transform the State as the gateway to the Association of Southeast Asian Nations (ASEAN) and BBN nations, the CM called for joint efforts and exhorted to uphold Team Assam spirit.
He hoped that as a result of better infrastructure in the field of communication and other sectors, Assam would soon emerge as a preferred global destination.
Further, saying that the Prime Minister's Act East Policy leverages the growth trajectory of the State and the north-eastern region, Sonowal urged the students and young generation to work hard to materialise the "hallowed vision" of PM Narendra Modi.
State Health Minister Dr Himanta Biswa Sarma informed that the new Mother and Child Care Hospital was the most modern MCH institution in all six medical colleges with state-of-the-art equipment in the State.
He further informed that the Government of Assam approved an amount of Rs 50 crore for the construction of permanent and independent campus of the Dental College for which foundation stone was laid on Sunday.
He added that the Dental College would be named Dibrugarh Dental College.
He also informed that apart from the six medical colleges, construction work of medical colleges at Nagaon, Dhubri, Lakhimpur and Diphu was smoothly progressing.
Besides, work for three new medical colleges at Nalbari, Kokrajhar and Tinsukia would start soon for which the Government had already approved a budget of Rs 1,000 crore. He further informed that the construction work of the prestigious All India Institute of Medical Science (AIIMS) would start from November this year.