Assam chief minister Sarbananda Sonowal cast his vote at the polling station set up at the Asom Sahitya Sabha Bhawan in Dibrugarh for the Lok Sabha elections on Thursday.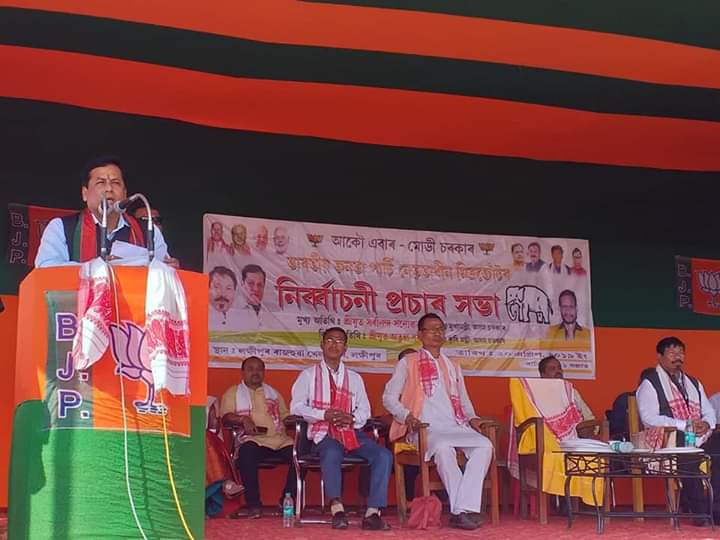 Speaking to media after casting his vote, Sonowal said that it is important for all-round development of the State to vote back the Narendra Modi government at the Centre.
Former Assam chief minister Tarun Gogoi and son Gaurav Gogoi, who is the Congress candidate from Kaliabor Lok Sabha constituency have cast their vote for the Phase-I election early Thursday morning at 125 Devicharan Baruah High School in Jorhat.
Addressing the media at the polling station, Tarun Gogoi said that the people should come out and vote to choose the right government and a leader.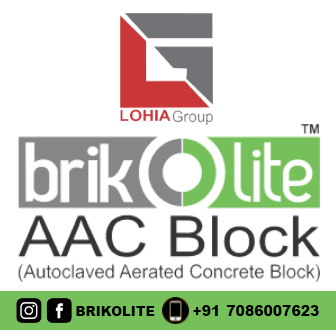 Also read: Sonowal blows poll bugle in Digboi while Himanta rallies in Ledo
Gaurav Gogoi has also appealed the people to cast their valuable vote.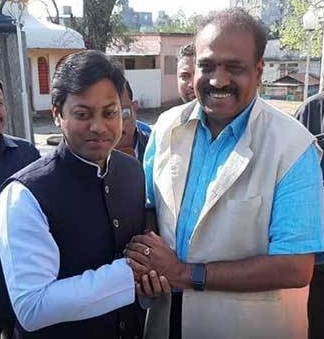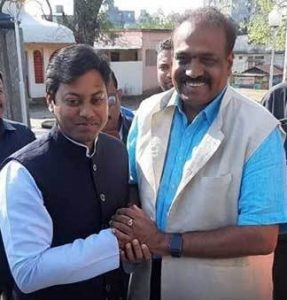 Tezpur Congress candidate MGVK Bhanu and Bharatiya Janata Party (BJP) candidate Pallab Lochan Das from Tezpur Lok Sabha constituency also cast their votes early Thursday morning.
Before casting their votes, both the candidates offered prayers at the historic Mahabhairav temple in Tezpur ahead of casting their votes.
Both the candidates also shook hands and wished each other.
Dibrugarh Congress candidate Paban Singh Ghatowar also exercised his franchise by casting his vote in the early hours of Thursday.
He cast his vote at the Moran Higher Secondary School at Moran in Assam's Dibrugarh district.
The Lok Sabha elections in Assam will be held in three phases on April 11, 18, and 23. Voting is underway in five constituencies: Jorhat, Dibrugarh, Lakhimpur, Kaliabor, and Tezpur.
Meghalaya chief minister and chief of National People's Party (NPP) Conrad K Sangma has also cast his vote at Walbagre polling station at Tura in Meghalaya.
Polling for the two parliamentary constituencies of the State, Tura and Shillong, is taking place in the first phase on Thursday.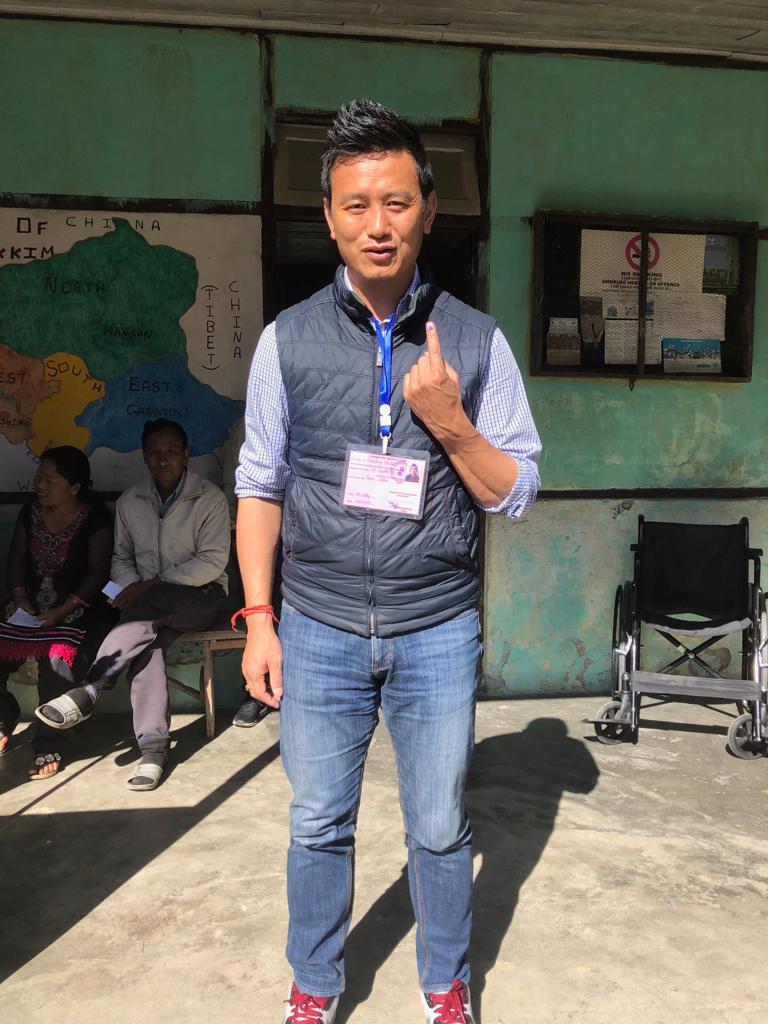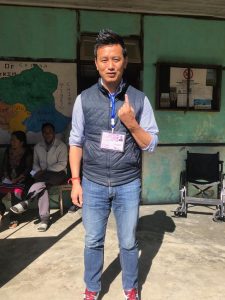 Conrad's NPP is fielding former union minister and his sister Agatha Sangma from the Tura Constituency, in what is being expected to be a challenging contest between the NPP and Congress, who have fielded former chief minister and present leader of the opposition in the State, Mukul Sangma.
In Sikkim, working president of the Hamro Sikkim Party (HSP) and former captain of Indian football team, Bhaichung Bhutia has cast his vote at Pangthang in East Sikkim for the Assembly polls.
The Lok Sabha polls have also begun in Sikkim including rest of the north-eastern states apart from Assembly elections.
The Hamrao Sikkim Party is contesting in two Assembly seats. One of the seats being contested by Bhutia is that of Gangtok which is reserved for indigenous Bhutia-Lepcha community.