The silent and unique way of  literary culture by the under trial prisoners of Mangaldai district jail behind the iron bars, within the high rise boundary walls and under tight security has expectedly completed its three years journey.
Also read: Jail inmates turn writers in Mangaldai prison
The completion of three years of a glorious literary journey has been marked with the publication of the third edition of the magazine named 'Karalipi', a collection of the literary works contributed by the under trial prisoners and published in the hand written version of monthly wall magazine 'Karalipi'.
In this connection, the inmates of the district jail under the patronage of the jail authority on Wednesday organized a ceremonial book release function in the jail campus.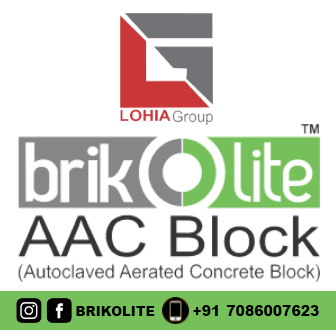 Local legislator Gurujyoti Das ceremonially released the third  printed version of 'Karalipi' magazine in presence of  several  prominent persons including Deputy Commissioner of Darrang, Ashok Kr Barman, Additional District & Session Judge , Darrang  Arunima Deka, Additional Deputy Commissioners Bidyut Bikash Bhagawati and Pankaj Chakravarty, Chief Judicial Magistrate of Mangaldai, Bijay Kr Singh, senior physician and popular cultural activist Dr Anjanjyoti Choudhury  and veteran woman activist Rani Devi among others.
This is stated to the North East Now by Munindra Nath Sarma, the jailor of Mangaldai district jail on Sunday.
According to jailor Sarma, MLA Das explained how the news of  exemplary literary activities of the inmates of the jail has spread far and wide and even Chief Minister Sarbananda Sonowal took much interest while listening to him in this regard.
"Recently I have met our Chief Minister Sarbananda Sonowal and when I narrated him the exceptional culture of the jail inmates, he showed much interest and also highly appreciated the jail inmates," Das said.
He also urged upon the prisoners to carry forward their literary journey even after they are released from the prison.
Similarly addressing the function Deputy Commissioner, Ashok Kr Barman appealed to the inmates not to suffer from inferiority complex and develop their self confidence over their ability.
He hoped that Mangaldai district jail with its talented and cooperative inmates can become as the ideal jail in the country.
"I am very much hopeful that the way the inmates of the jail have involved themselves in the creative works , time is not far away, when the Mangaldai district jail will become the ideal jail in the country," Barman said.
Prior to that Dr Choudhury formally released the first edition of the fourth year of the hand written wall magazine 'Karalipi'.