Assam Governor Prof Jagdish Mukhi on Tuesday said that it should always be a matter of pride for every scout and guide to walk around with their uniform, get inspired and work towards nation building and become an ambassador of national integration and international harmony.
Speaking at the presentation of Rajya Puraskar Award of the Bharat Scouts & Guides, Assam at its state headquarters in Pan Bazaaron Tuesday, the Governor said that every scout and guide is the symbol of resilience and tolerance and their actions should reflect the talents they possess.
As a part of the programme, the Governor gave away altogether 351 certificates, 162 to the scouts, 155 to the guides, 27 to the rovers and seven to the rangers from all over Assam.
Governor Prof Mukhi congratulated the recipients of the awards and wished them bright careers ahead.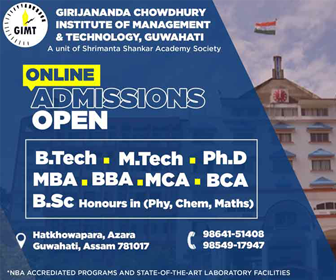 "Activities of Scouts and Guides teach us to realize the inner strength within us and lead us to self-promotion," he said.
He also said that being in the discipline of Scouts and Guides helps the youth to build their character through inculcating the value of self-discipline, social service and patriotism.
He further said that conferring the Rajya Puraskar  award has inspired many Scouts and Guides to work towards nation building and it is indeed heartening that starting at a tender age, they grow to become individuals working for national integration as well as international harmony.
Prof Mukhi also exhorted the awardees to become messengers of values that seek to create a just and compassionate social order.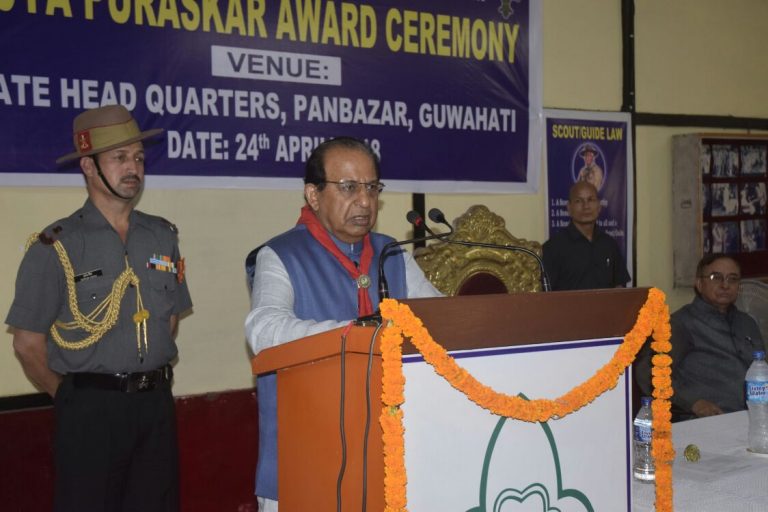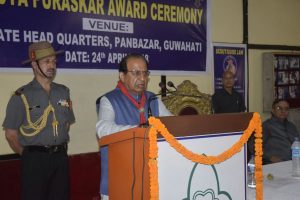 "Each one of us must be mindful of the sensitivities of those around us, and the effect of our words and actions on the society.  We must collectively preserve the core values of pluralism, compassionate co-existence that have served, over the years, to safeguard the fabric of our society," the Governor added.
Prof Mukhi also called upon the youth in Scouts and Guides to bear positive thoughts and remain prompt in their service when called for.
He further said that the movement of Scouts and Guides is a unique platform available for the youth to learn the values of friendship, hard work, harmony and humanity.