Deputy commissioner Narayan Konwar has ordered a magisterial enquiry into the deaths of 15 newborns in Jorhat Medical College and Hospital from November 1 to 6.
Konwar said that the magisterial enquiry was based on the recommendation of the high level team from Dispur led by Samir Kumar Sinha, Principal Secretary,  Health and Family Welfare,  government of Assam,  to Jorhat to review the inhouse probe report by JMCH and other health related matters.
"The team found certain lapses in the report due to which it has asked for a magisterial enquiry, " Konwar said. Regarding the lapses, the DC said that there might have been negligence on the part of doctors.
"The magisterial enquiry is not just to find blame but also to find what corrective measures can be taken, " he further said.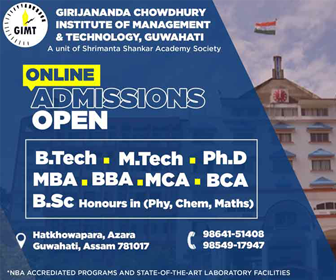 To the query as to whether the Accredited Social Health Activists under the National Health Mission were to blame as the JMCH probe report had said that several of the expectant mothers had no earlier check up reports and gave birth to very low weight babies, Konwar said that no such thing was evident in the report and on the contrary the ASHA workers had several complaints against the doctors including being absent on duty.
To another query regarding an FIR lodged last night by a certain organization at Jorhat police station in which it was alleged that the NHM kit supplied to the mothers were of low quality and that the medicines had earlier tested positive for bacteria,  the deputy commissioner said that there had been no such evidence.
The newborn death toll has now risen to 20, three more deaths taking place on November 7and 8 and two more till November 12 (Tuesday).
Superintendent of JMCH Saurabh Borkotoky had instituted a six member team led by Professor Pranabjit Biswanath, head of department,  Paediatrics,  on November 6, to conduct an inquiry into the large number of deaths of newborns in the Special Care New born Unit of the hospital within a week. The panel submitted the report the next day.
On November  8  a high level team of health experts led by Anup Barman, Director of Medical Education found the probe to be okay and gave several recommendations including increase of beds,  staff and equipment for the SCNU to cater to the tremendous increase of admissions,  among others.
Among the other team members were Achyut  C  Baishya,  executive director,  NHM,  Anurag Goel,  commissioner and secretary,  government of Assam and Rathin Bhuyan,  director of Health Services,  government of Assam.
About 50 persons including the deputy commissioners of Golaghat and Sivasagar discussed several issues pertaining to implementation of the governments health policies late into the night.