BJP's star campaigner and Uttar Pradesh chief minister Yogi Adityanath on Saturday came down heavily on Congress president Rahul Gandhi and alleged that the Congress entered 'unholy alliance' with Muslim League in Kerala and with AIUDF's Badruddin Ajmal in Assam.
Adityanath said this while addressing an election rally titled 'Vijay Sankalp Samaroh' at Bihutohli Maiden in Assam's Hojai. He campaigned for BJP's Nagaon Lok Sabha candidate Rupak Sarmah.
Addressing the election rally, Yogi Adityanath blamed All India United Democratic Front (AIUDF) supremo
Badruddin Ajmal for Assam's plight.
He asserted that Badruddin Ajamal is responsible for the present situation of Assam.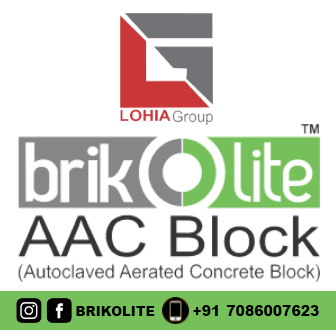 The UP chief minister said, "Rahul Gandhi ran away to Kerala from Uttar Pradesh to contest the ensuing Lok Sabha polls and filed nomination on April 4. In the rally taken out on the day of filing nomination, their were no national flag, no Congress flag, only the green flags comprising stars and moons, the flags of Muslim League were seen."
"Congress has formed alliance with such negative forces which are responsible for the division of United India and because of whom lakhs of innocent people were brutally killed during undivided India's partition and these negative forces are playing with the security of the nation," said Yogi Adityanath.
He further said Congress party has no definite policy for development and progress of the nation and after alliance with Badruddin Ajmal, they even don't have good candidates to contest against the BJP.
"Congress has nominated an unsuccessful ex-minister of its reign (Pradyut Bordoloi) for Nagaon Lok Sabha seat, who was not able to handle his responsibility effectively as a minister and four-time MLA of Margherita and now what can we expect from him for Nagaon constituency," he added.
Yogi Adityanath lauded the efforts of Prime Minister Narendra Modi for the overall development of nation, giving special emphasis towards the eight states of Northeast.
He said dreams of an undivided India and powerful India is only possible under the strong and stable leadership of Prime Minister Modi.
The UPO chief minister further said the BJP government since 2014 has worked for each and every section of the society without any discrimination based on religion, caste, race, area or sex.
He stated, "India is progressing rapidly at a fast rate. Today its economic position is 6th compared to Congress reign when its rank was 11th and in the next tenure of PM Modi, it will come to 3rd position."
"What BJP promised in 2014 Lok Sabha elections, the party has delivered in the last five years with good governance," Yogi added.
He said BJP has never compromised with the security of the nation and its people as such at Doklam when China forces had to move back in front of Indian army. He recalled the surgical strikes in Myanmar and Pakistan against terror camps.
"Development in Northeast is Narendra Modi-led BJP government's top priority," he said.
Terming Northeast as 'astha-laxmi' he said if the region prospers, the nation will simultaneously prosper.
He further asserted that today each political party is assembling together to stop only one man – Narendra Modi – who is totally devoted and committed for overall development of the nation.
BJP's national general secretary and Assam in-charge Mahendra Singh, Assam minister Pijush Hazarika, Hojai MLA Shiladitya Deb and Lumding MLA Sibu Mishra were also present on the occasion.