People of Assam are now busy preparing for Bhogali Bihu celebration with traditional fervour and gaiety.
Also read: Magh Bihu Delicacies : This is how Assamese people celebrate Magh Bihu
When we talk about celebrating Bhogali Bihu, the community feast on the Uruka night under the 'Bhelaghar', is always considered of much significance. But can the community Uruka feast ahead of Bihu celebration be completed without the special taste of local fish variety. Perhaps not!
At this time of high demand of local fish what becomes the centre of discussion is the role of the fisheries, both in the government and private sectors.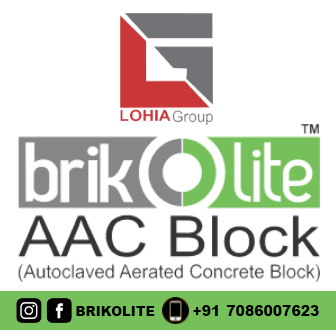 In a district like Darrang which has been regarded as the mother land of fisheries with several thousands of big and small size fisheries, some of which are of historical importance there is hardly anyone in the government sector from where consumers may expect to purchase a kilo of fish.
There comes the names of a few pioneering community fisheries in the district from whom even a consumer of lower income growth can expect to buy a local fish at a much lower price comparing to the market .
'Suri Pukhuri Meen Mahal' at village Balipota under Kalaigaon Development Block in the district is one such community fishery which has been earning the faith of the consumers in the Bhogali market of the local fish variety gradually in a increasing manner year after year.
The management committee of the fishery, surrounded by an area of more than 22 bighas for the last one week, has engaged experienced fishermen and several country boats for harvesting fishes from the main fishery and then shift those to small nurseries to keep them alive till they reach the market.
Talking to this correspondent, the secretary of the fishery management committee, Gajen Sarma on Saturday said that in the last Bhogali in several leading markets of the State including Guwahati, Mangaldai, Tangla, Kharupetia etc, they on the day of Uruka itself supplied around 65 quintals of local fish from which they managed to earn a net profit of more than Rs 10 lakh and this year their target is to supply about more than 80 quintals and thus earn an income of around Rs 15 lakh.
"Following the harvesting in last few days we have observed that fish production had increased reasonably well and we are very much hopeful that we can supply more than eighty quintals in the coming Uruka market." Sharma shared.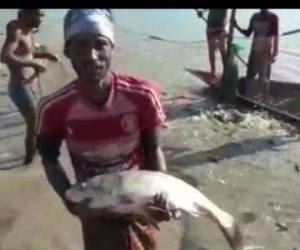 Ramani Deka, [resident of the fishery management committee said that depending upon the fish variety which include Rohu, Bhakua, Mirika, Silver Carp, Sital, Rup Chanda, Kolajar etc and sizes ranging from one kg to six kg in weight a reasonable retail price of Rs 200 per kg on an average without any rate of increase compared to that of the last year market has been fixed for the consumers.
"There is no increase in the price comparing to that of last year. The rate is much lower with regard to the market and it is fixed considering the buying capacity of the common rural customers," Deka reiterated.
Apart from 'Suripukhuri', 'Lakshmipur Anchalik Meen Mahal' has also yielded high fish production and its management committee is all set to supply a large quantity of local fish to the Uruka bazaar, said Bhupen Deka, one of the office-bearers.
"Last year we sold nearly 90 quintals and earned around rupees forty lakhs. This time the figure will be even bigger," he included.
Meanwhile regarding the demand of local fish in the Uruka market of the district, Apurba Bhuya, District Fishery Development Officer (Information) while talking to this reporter stated that last year it was around 40 ton and this year with the expected increase in population it will be nearly 44 ton.