The 29th death anniversary of Bodofa Upendra Nath Brahma, who is fondly regarded as father of the Bodos, was observed at Tulungapuri, Dotma, in Kokrajhar on Wednesday.
Also read: Assam: ABSU observes 63rd birth anniversary of Upendra Nath Brahma
Floral tributes were paid at the statue of Bodofa. Hundreds of people from all walks of life including students participated in the programme at Tulungapuri.
The Bodoland Territorial Council (BTC) administration also observed the day at BTC Secretariat. Floral tributes were paid at the statue of Bodofa in front of BTC Secretariat.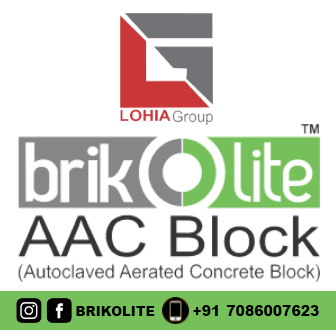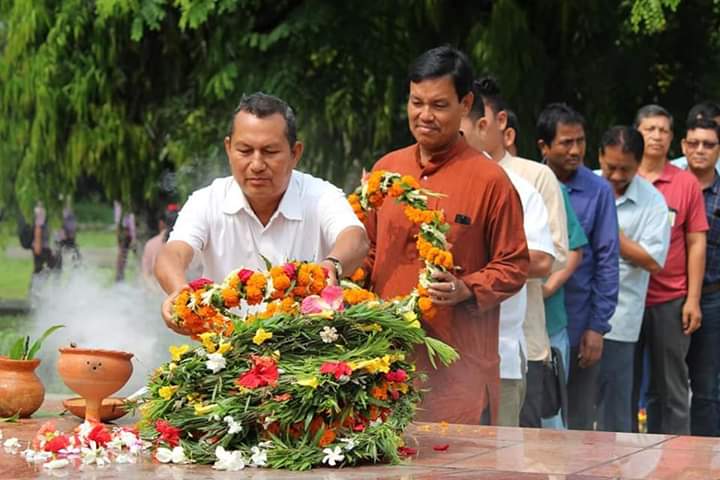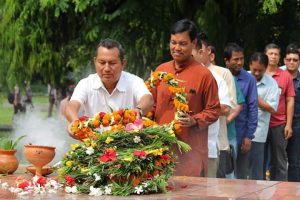 All Bodo Students Union (ABSU) president Pramod Boro, Assam minister Pramila Rani Brahma, former ABSU president and former Rajya Sabha MP Urkhao Gwra Brahma, BTC executive member Doneswar Goyary member, Chairman of Bodofa Upendranath Brahma Trust (UNBT) Krishna Gopal Basumatary, leaders of different organizations and local dignitaries were among those who took part in the programme and paid homage to Bodofa.
Upendra Nath Brahma, regarded as 'father of the Bodos', was born on March 31, 1956, and died on May 1, 1990. As a student leader, Brahma spearheaded the 'Bodoland' movement with the mantra – 'Live and let live'. In his tenure as ABSU president, he had worked towards the fulfilment of the Bodos' demand for a separate state.