The Upendra Nath Brahma Trust (UNBT) has selected Padma Shri Jaddav (Molai) Payeng as the awardee for the 15th edition of Bodofa Upendra Nath Brahma Soldier of Humanity Award 2018.
Talking to Northeast Now, Dr Subung Basumatary chairperson of the Upendra Nath Brahma Trust said that UNBT has decided to confer this prestigious Award to Padma Shri Jadav Payeng popularly known as 'Forest Man of India', for his immense contribution towards environment protection through large scale relentless plantation of trees especially in sandbars.
Through his tireless efforts and passionate activism for increasing the forest coverage in the state of Assam, he has converted many sandbars into forests; one of the prominent among them is Molai Forest in Jorhat district of Assam named after him.
1979, Payeng, then 16, encountered a large number of snakes that had died due to excessive heat after floods washed them onto the tree-less sandbar.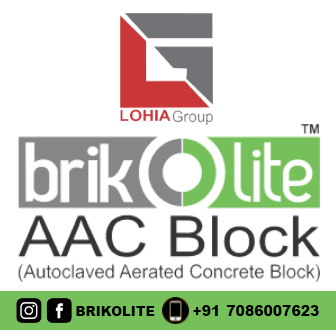 That is when he planted around 20 bamboo seedlings on the sandbar.
He started working on the forest in 1979 when the social forestry division of Golaghat district launched a scheme of tree plantation on 200 hectares at Aruna Chapori situated at a distance of five km from Kokilamukh in Jorhat district.
Jadav was one of the labourers who worked in that project which was completed after five years.
He chose to stay back after the completion of the project even after other workers left.
He not only looked after the plants, but continued to plant more trees on his own, in an effort to transform the area into a forest, Basumatary said.
He asserted that the forest, which came to be known as Molai forest, now houses Bengal tigers, Indian rhinoceros, and over 100 deers and rabbits.
Molai forest is also home to monkeys and several varieties of birds, including a large number of vultures.
A herd of around 100 elephants regularly visits the forest every year and generally stays for around six months.
They have given birth to 10 calves in the forest in recent years.
His efforts became known to the authorities in 2008, when Forest Department officials went to the area in search of a herd of 115 elephants that had retreated into the forest after damaging property in the village of Aruna Chapori, which is about 1.5 km from the forest.
The officials were surprised to see such a large and dense forest and since then the department has regularly visited the site.
In 2013, poachers tried to kill the rhinos staying in the forest but failed in their attempt due to Jadav who alerted department officials.
Officials promptly seized various articles used by the poachers to trap the animals, he added
Jadav Payeng has won wide appreciation and recognition including the fourth civilian award of India, Padma Shri in 2015.
The UNBT award to Jadav (Molai) Payeng consists of a memento, cash award of Rs one lakh, a citation, waist coat and an aronai.
The award will be handed over to Payeng in the month of July 2018 in a ceremonious function at Guwahati, he added.