'Team Karbi Anglong' led by Chief Executive Member (CEM) of Karbi Anglong Autonomous Council (KAAC) Tuliram Ronghang is camping at Umrangso in Assam's NC Hills from January 15 till January 17 to campaign for BJP candidate from Garampani MAC constituency, Denish Teron for the ensuing NC Autonomous Council elections.
The polling for the Council election will take place on January 19. Teron is a sitting MAC. During the previous Congress rule in NCHAC he was Executive Member for two years.
In an election campaign meeting at Lonku, under Garampani MAC constituency on January 15, the CEM urged the voters to elect BJP candidate Denish Teron for the all round development of Garampani constituency.
The CEM said, "For all round development and jobs without bribe and on merit basis caste your valuable vote to BJP candidate Denish Teron. He (Teron) is sure to win from Garampani. After forming the BJP council in NCHAC, Teron is sure to get into the Executive Committee and he will be able to take up development in his constituency."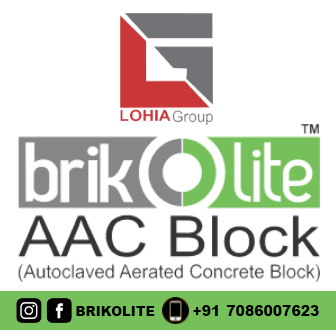 Ronghang also said that Congress is not going to win the election. Though three independent candidates are contesting in the elections, but it is not a factor for the BJP to win. In 2016 KAAC elections out of total 26 seats 24 were won by the BJP. The BJP will win cent percent in NCHAC, CEM Ronghang said.
He also said the State and Central government has sanctioned Rs 75 crores for payment of government employees of NC Hills. After election more funds and development schemes will reach NC Hills, Ronghang said.
BJP candidate Denish Teron talking to media persons said under Garampani MAC constituency there are 12,000 voters out of which Karbis with a population of 6,500 is the majority followed by Dimasa at 2000 and Nepali with 2500. There are other tribes like Hmar, Assamese, Bengali, Khasi and Hindi speaking people. He also expressed confidence in winning the seat.
"I am sure of winning the election. In the last election I won by 4,862 votes, but now seeing the immense support my vote share will increase and I will win by 6000," Teron said.
The contesting candidates from Garampani are Denish Teron – BJP, Joysing Durong– Congress, Durmen Inghi– Independent, Harvest Kathar – AGP and Rumila Jigdung– NPP.
EMs Amarsing Tisso, Mangalsing Timung, Jagatsing Ingti and Lunsing Teron and Member of Autonomous Council Dorsing Ronghang, Rina Terangpi, Richard Tokbi and Probhat Ch Taro were also in the campaign.