The Bodoland People's Front (BPF) of Assam have strongly condemned and refuted the allegation made by ex-ULFA leader and now member of Parliament of 5 No (ST) Kokrajhar constituency Naba Kumar Sarania that the BPF party workers were involved in the attack and burning of a truck at Serfanguri area in Kokrajhar district on November 20 last.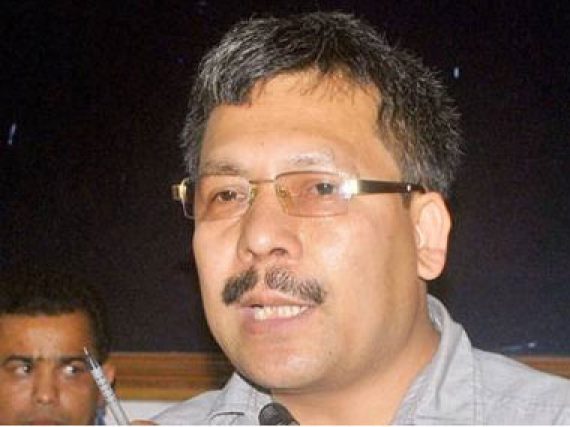 Notably, a truck driver was killed and three others occupants in the truck were seriously injured on November 20 night last during the 48-hour bandh called by the All Koch Rajbongshi Students Union (AKRSU), All Assam Koch Rajbongshi Yuba Chatra Sanmilani, All Assam Koch Rajbongshi Sanmilani (AAKRS) when some miscreants torched the truck.
Refuting the allegation, Dhananjay Basumatary, secretary of Nepalpara primary BPF said no BPF supporters and VCDC member and chairman were involved as pointed out by the Naba Kr Sarania.
Stating that the incident has happened due to instigation of Sarania, the BPF leader said, 'Such kind of incident frequently occurred in this area due to some self-styled leader and political dalals like MP Sarania to create communal tension'.
"On November 20 last, some supporters and leaders of AKRSU and Oboro Suruksha Samiti set the truck on fire at Serfanguri along the National Highway 31(C) at around 10:30 pm. No BPF supporter or members were involved in the incident," he asserted.
Strongly condemning the incident, he appealed to the government to nab the culprits involved with immediate effect and punish as per law and also appealed MP Sarania to keep away from mud slinging and communal statement and refrain from any kind of evil design to crackdown the peace full atmosphere.
"We appeal to all sections of people irrespective of caste and creed to maintain peace and communal harmony in the area by working hand in hand for peace and development in the area for the greater interest of the society," he further said.