Ministry of Drinking Water and Sanitation, Government of India and Government of Assam has jointly developed a project 'Neer Nirmal Pariyojana' to improve piped water coverage and sanitation services in rural areas.
In this connection, minister of Public Health Engineering Department, Assam, Rihon Daimary on Friday launched the scheme 'Composite WSS for Sustainability and quality' in Chandrapur and Dimoria Development Block of Kamrup(Metro) district under 'Neer Nirmal Pariyojana' at Tatimra village of Chandrapur.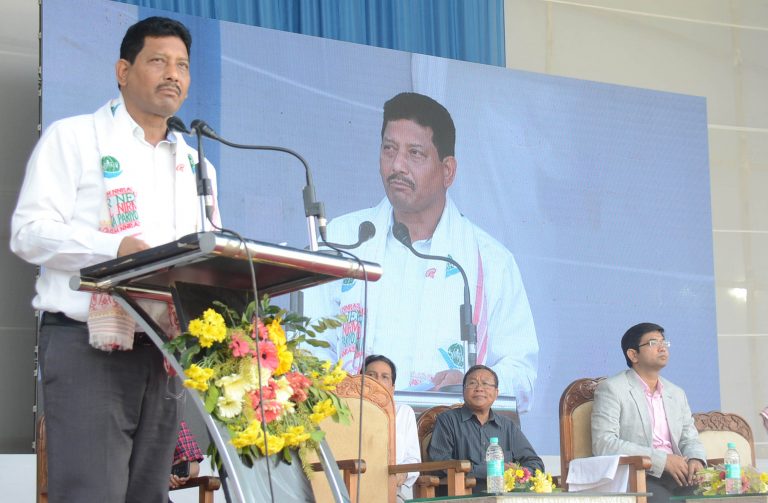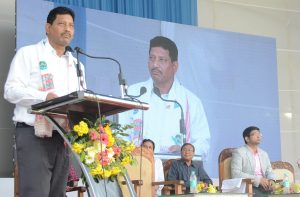 After inaugurating the Chandrapur and Dimoria water supply scheme, Daimary in his speech, said that through the implementation of the scheme which is aided by World Bank, the people will be able to get arsenic free drinking water.
Through the scheme, most of the people of Chandrapur and Dimoria will receive 24 hours water supply, he added.
It needs to be mentioned that the objective of the project is to provide 24×7 metered water supply to every household under the selected gaon panchayats in the project districts.
In Assam, the project aims to cover about 1.16 lakh households in Batch-1 districts namely Jorhat, Hailakandi and Kamrup (M) and about 1.17 households in Batch-2 districts namely Sivasagar, Morigaon and Bongaigaon through six large multi village schemes.
The programme was attended by Dispur MLA Atul Bora, secretary of PHE department, Dr Siddharth Singh, chief engineer S K Baruah among others.
Earlier in the morning, minister Daimary along with MLA Atul Bora attended a press briefing regarding the project and scheme of Neer Nirmal Pariyojana.