Girijananda Choudhury Institute of Management and Technology (GIMT) Tezpur, which is one of the leading engineering institutions of Assam, celebrated Gomseng on the occasion of Rongali Bihu.
Like past couple of years, this time also the Tezpur branch of GIMT celebrated the Ethnic Day on Friday.
This time, GIMT Tezpur titled the programme as Gomseng.
It may be mentioned that GIMT Tezpur celebrated its annual Ethnic Day as a festival during the first half of the Assamese month – Bohag.
Also read: GIMT Tezpur: An institute with an aim to produce competent & quality engineers
In this particular day, one and all of the institute use to wear traditional dresses.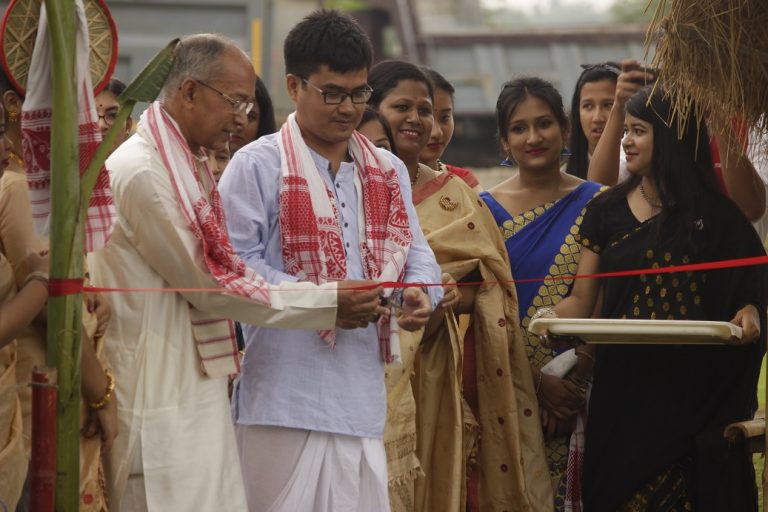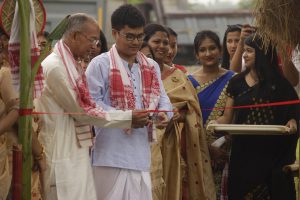 The day-long programme was inaugurated by the principal of the GIMT Tezpur, Dr. Buljit Burhagohain by unfurling the flag of the institute and lighting a holy lamp.
Also read: GIMT Tezpur initiates free career counselling programmes
After that a famous chorus by Purusottam Das titled 'Srimoi Axomir Sitol Bukut Uthe Usobor Modhu Aloron…' was presented.
Then the students of the institute presented Holi geet, Bhupendra sangeet, poem recitation, Bihu dance and modern songs.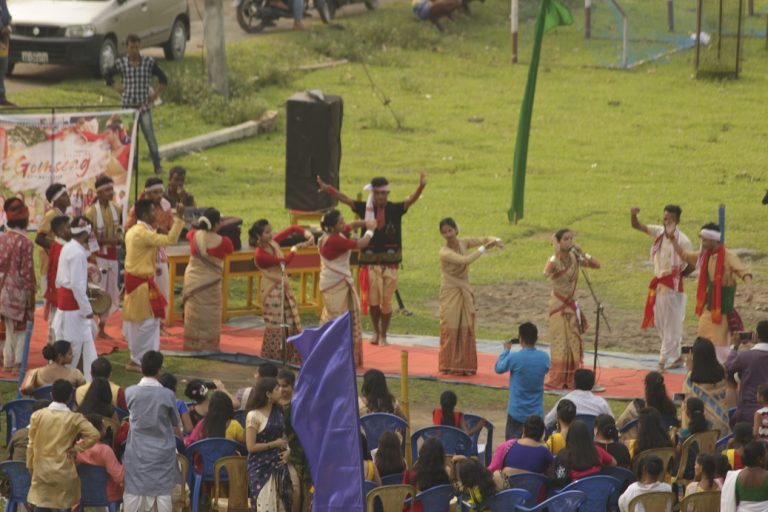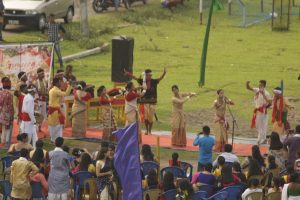 The variety of cultural programme was eye-catching with the blooms of Nahor and young leaves of Aahot.
In connection with the programme, various indigenous games of Assam like Koni junj, tug-of-war and koloh bhonga were also played.
The fraternity of the institute enjoyed the programme a lot.
The faculty and staff members presented a melodious fusion of different songs, starting from Borgeet to jikir, Goalporiya loka geet to Jyoti sangeet.
It added an extra mileage to Gomseng.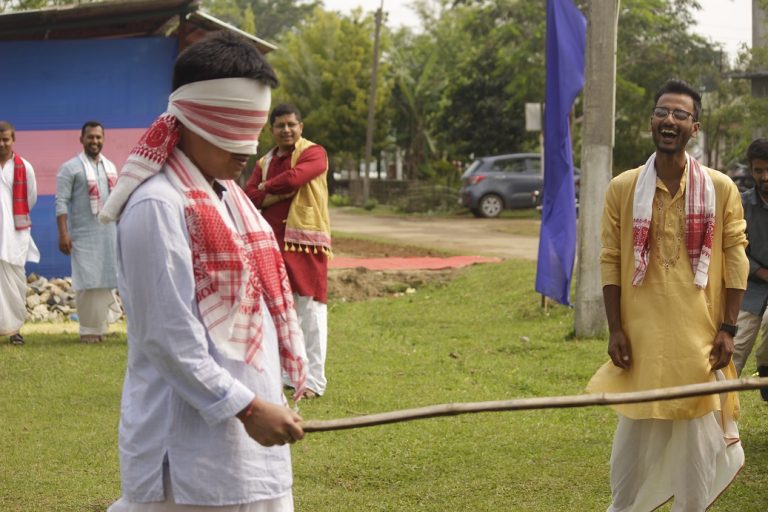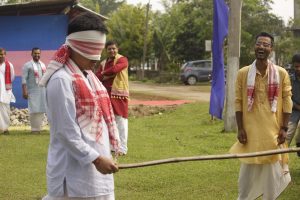 A street play titled 'Kamur', written and directed by Assistant Professor Pinakpani Boruah, was also presented on the occasion.
In continuation with the other events, traditional dress and food competitions were also conducted.
The way of presentation of different traditional food of Assam was awesome.
It reflected the richness of the Assamese culture.
The programme concluded with performance of Bihu dance.
Such a kind programme in a reputed institution, which has been lauded by all, is likely to cultivate the rich traditional heritage of Assam.