Darrang deputy commissioner Ghanashyam Dass has hinted at the possible punishment of the government officials involved in the alleged scam related to implementation of Swacch Bharat Mission Gramin (SBM-G) for the period 2017-18 & 2018-19 in the district of Assam.
Deputy Commissioner Dass in response to queries raised by a section of media persons regarding allegation of mass irregularities in construction of individual household latrines and other relevant works under the centrally sponsored scheme.
"The official report of inquiry conducted by an officer in the rank of an additional district magistrate in this connection has already been submitted and now the course of action will be taken by the government against the erring officials," the deputy commissioner said.
Deputy commissioner Dass was interacting with the local media on Wednesday afternoon in his office conference for the first time after assuming office nearly one month back.
The Mangaldai division of the Public Health Engineering Department was the nodal implementing agency and the division had to suffer a huge burden of undue payment amounting to several crores of rupees by the present executive engineer cum nodal officer of the Division even though crores of rupees of public money had been released days before the retirement of the then executive engineer Manabendra Bikash Dhar of which news report has been published in the Northeast Now in the month of December last year.
Interacting with the media in presence of additional deputy commissioner Kalpana Deka; election officer of Mangaldai, Kartik Kalita and district information and public relations officer, Manimala Gogoi.
The deputy commissioner had a patient hearing to the issues of perennial problems of the district especially in the health and education sector.
Throwing light on his prime three fold agenda as the deputy commissioner, that is, prompt and effective resolving of public grievances, bringing desired pace to the development activities and creating citizen centric administration, the deputy commissioner expected necessary feed back of his functions from the common people of the district.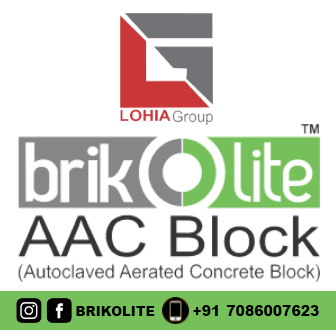 "Public of the district are my ears and eyes ," he added.
Earlier, the deputy commissioner cum election officer of Darrang election district , Dass briefed the media about their preparation for the ensuing general elections of the country.
He apprised the media about the new technologies to be introduced in the next election for the first time in the State which included VVPAT and smartphone supported new application software called 'C-Vigil'.
He also informed the media that altogether 24 teams, six in each of the four LACs under the election district have already been placed into service to create awareness drive among the general voters regarding the functions and mechanism of the VVPAT.
He also underlined in importance of proper use of the mobile app 'C-Vigil' which would enable citizens to report on violation of model code of conduct during election with supporting photos and videos directly from the spot of occurrence.