Assam Chief Minister Sarbananda Sonowal, who is currently in Dibrugarh, undertook a sudden visit to a portion of the National Highway 37 at Chaolkhowa and Neliapul where huge crater was created causing inconvenience to the movement of traffic.
The State Chief Minister also directed the National Highway Infrastructure Development Corporation Limited to repair the affected portion within 30 hours.
Taking into consideration, the trouble of the commuters caused by the crater, the Assam CM talked to the local people and asked the NHIDCL to repair the damaged portion on a war footing as he set a dead line of 30 hours to NHIDCL for repairing the road.
Sonowal also asked the Deputy Commissioner, Dibrugarh, Laya Madduri, to inspect the works and ensure its early completion.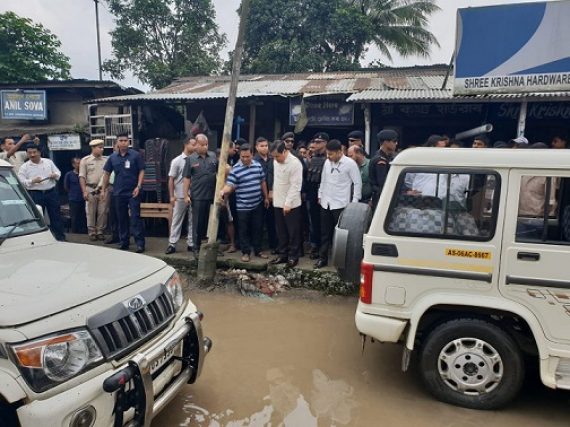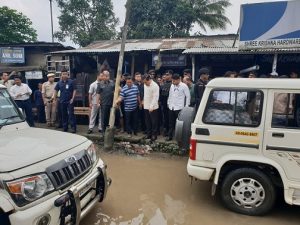 MLA Rituparna Baruah was also present with the Chief Minister during inspection.
Informing that he reached Dibrugarh in the morning on Wednesday, the Chief Minister's Office (CMO) in its Twitter handle stated, "Reaching Dibrugarh this morning, CM Shri @sarbanandsonwal inspected road condition at Chaolkhowa & Naliapool. The CM spoke to GM NHIDCL and directed to initiate repair works within 30 hrs for smooth plying of vehicles, and also take measures for their maintenance."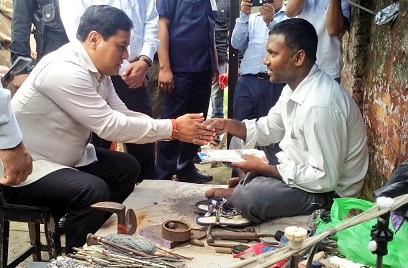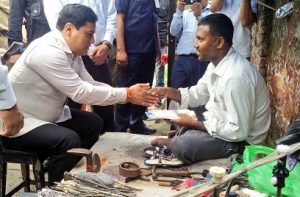 The CMO also informed that the CM cobblers Srinath Ram, Manjit Das and Nagdeo Ram in Dibrugarh as part of the Jan Sampark Abhiyan. He also had "discussion with them regarding diverse issues & how development initiatives of the BJP are reaching all sections of the society".
Sonowal also tweeted, "Reaching out to every section of people and listening to their feedback about our work for further improving our services is a duty for every karyakarta of our party. Jan Sampark Abhiyan is a reflection that BJP is a party to serve and not to rule."