Assam Chief Minister Sarbananda Sonowal on Thursday launched the Affordable Nutrition and Nourishment Assistance (ANNA) Yojna of Food and Civil Supplies Department at the GMCH Auditorium in the city.
"ANNA scheme aims enable the underprivileged people to live a life of dignity with their heads held high. Prime Minister Narendra Modi has propagated the motto of 'sabka sath sabka vikash' to empower all sections of the society so that they can receive equal opportunity to grow. This scheme is embodiment of this spirit of equal development," said Assam Chief Minister Sonowal while launching the scheme.
Highlighting various initiatives of the central government like Prime Minister Awas Yojna which provides Rs 1,30,000 to beneficiaries for house building, free education schemes, free LPG connection to women of BPL households, free power connection under Saubhagya scheme, Jan Dhan Yojana for directly transferring benefits of schemes to the bank accounts of beneficiaries, the chief minister said both the central and state governments have been resolutely pursuing the objective of equal development.
People must join hands with the government to ensure right implementation of the welfare schemes and they must keep a strict watch so that loopholes can be plugged in the system, he said.
Urging the women to take leadership role in society to eradicate all prevailing social evils, Sonowal stated that mothers must imbibe good moral values in their children so that good citizens can be produced for the state. Assam's youths have the capability to achieve excellence at the world stage and they must be encouraged to bring laurels to the state and the country, he asserted.
"We have not launched schemes with narrow thinking for deriving political gains. Our government is committed to protect Assam's land, culture and language and no one should doubt our sincerity in this regard," Sonowal said.
The Assam CM also said that the state government is taking steps for rapid industrialisation and the landmark investment of Rs 40000 crore by the central government in oil and gas sector of the state would result in employment generation in a big scale. In the last two and half years of the state government , the process of setting up 6 medical colleges, works for 9 engineering colleges are going on and 30 polytechnic colleges are being set up at a rapid pace, he informed.
Urging the youth of the state to strive hard for empowering themselves through knowledge to take advantage of the changing positive scenario of the state to establish themselves as able citizens, the chief minister informed that 55000 appointments have been given and APSC recruitments are now being done in a transparent manner where the talented youths are finding employment on merit. He also called on the students to dedicate minimum 8 hours daily to studies for a better future.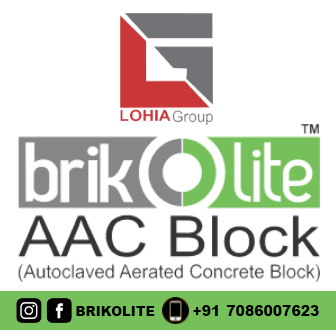 Speaking on the occasion Minister for Health, Finance and PWD Himanta Biswa Sarma said that 57 lakh families and 2 crore people will receive rice at subsidised rate of Rs 1 per kg under ANNA Yojna.
People will be able to directly complain to our helpline number if anybody asks more than Rs 1 from the beneficiaries, he said.
Saying that schemes like Atal Amrit Abhiyan and Aysushman Bharat have brought medical treatment within the reach of the underprivileged and free admission scheme into colleges have given poor meritorious students the opportunity to receive higher education, Sarma stated that the new scheme announced in this year's budget for providing one tola gold to all brides if the marriage is registered would achieve the goals of eradicating the practices of child marriage and illegal divorce.