The Citizenship Bill, 2016 will be tabled in Parliament on January 7 next, said former Union Minister Kabindra Purkayastha on Tuesday.
It may be mentioned that the Joint Parliamentary Committee (JPC) on Citizenship (Amendment) Bill, 2016 has rejected all the suggestions from the opposition members for bringing amendments to the Bill.
Former Union Minister Purkayastha said this on the sidelines of a press conference here on the preparations for the proposed Silchar visit of Prime Minister Narendra Modi on January 4 to kick off BJP's Lok Sabha election campaign in Assam.
Also read: Modi to kick start Lok Sabha poll campaign in Assam on January 4
Former Union Minister Purkayastha said, "The Opposition wanted amendments to the Bill which were against the intent of the Bill. Congress MP and a member of the Joint Parliamentary Committee (JPC) for this Bill, Bhubaneshwar Kalita, asked for leaving Bangladesh out of the Bill. But, the 40 lakh names, which are missing from the final draft, have come mainly from Bangladesh."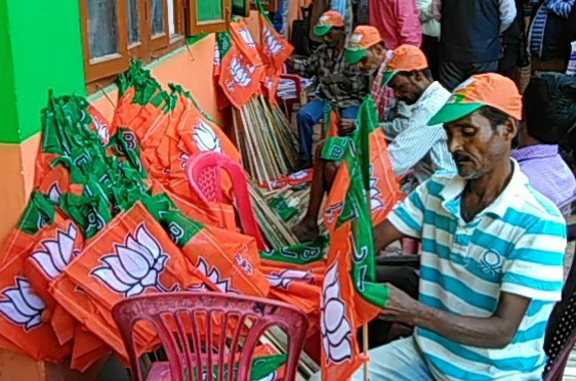 He added, "We want to see what people including our MP, Sushmita Dev, want to do for the Bengalis once it is placed on the floor of the House. We have kept our promises. Congress and all have opposed. Once the Bill comes, it does not matter if anyone is listed in NRC or not, the perennial problem will be solved."
"Sushmita Dev is toeing the line of her party and hence opposing the Bill. The intent of the Government is quite clear and we want the Citizenship Bill to be passed without any changes. It will be a victory for us," said Kabindra Purkayastha.
On being asked to comment on the allegations lavelled by BJP leader and Silchar MLA Dilip Kumar Paul, of police-coal mafia nexus, Kabindra Purkayastha while taking a dig at the MLA said, "We don't want to start a fresh controversy. Being in power, one must restrain himself or herself from passing any comments that can affect the image of our party itself."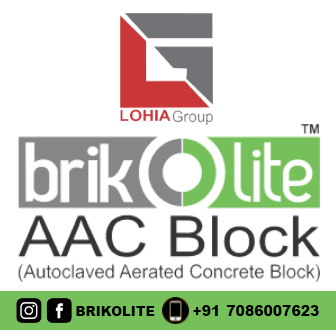 Cachar District BJP president Kaushik Rai, while briefing the media informed that a host of leaders including Assam Chief Minister Sarbananda Sonowal, Finance Minister Dr Himanta Biswa Sarma, party national general secretary Ram Madhav, UP Minister Mahendra Singh, and Assam BJP president Ranjeet Kumar Dass would come one day in advance on January 3 to oversee the preparations for Modi's visit.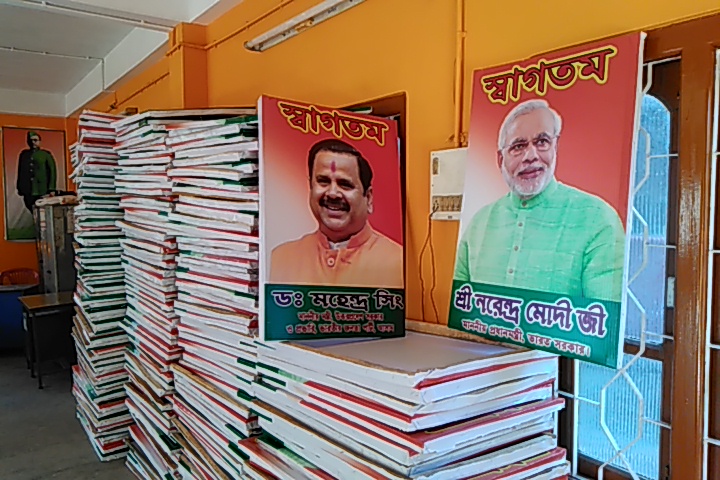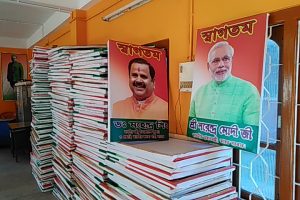 Kaushik Rai, when asked whether the revival of both the paper mills of Assam would be kept before the Prime Minister as agitators of the mills are likely to oppose his visit on that day, said, "A separate memorandum will be submitted by our party in this regard."
Rai added, "Some divisive forces are trying to spread rumours about the paper mill. Those who have spoiled the paper mill are to be blamed for its closure are now coming to raise voices for its revival."
Before winding up the press conference, Rai informed, "Preparations for the PM's visit are in full swing. Some elements, especially the Congress, are trying hard to spoil the PM's visit. I want to assure them that we will make the Prime Minister's visit as the biggest ever in entire Northeast."