Bengali United Forum of Assam (BUFA) an umbrella organization of 14 Bengali organizations of the state has appealed to all to maintain peace ahead of the publication of final draft NRC on July 30.
BUFA chief coordinator Mahananda Sarkar Dutta and spokesman Arun Roy appealed to the Bengali speaking community not to panic even if some names do not figure in the final draft NRC list. They said BUFA will not allow any activity that might disrupt peace and harmony in the state.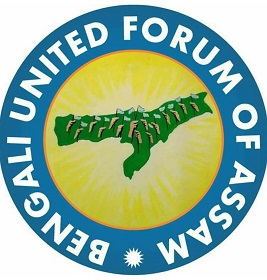 Dutta said, "People should not worry even if they do not find their names in the NRC. We have not lost faith in the process of NRC update and the government has already assured that those who do not find their names in the final draft NRC will get the chance to apply again for inclusion of their names. The need of the hour is to maintain peace and harmony and cooperate with the government."
However, Dutta demanded the government to stop harassment of Bengali speaking Indians in the name of 'D' voter and also throwing them to the detention camp.
He reiterated that BUFA would launch a democratic movement if Bengali speaking genuine Indians are harassed and deprived of their rights.