The Margherita regional unit of the All Assam Students' Union (AASU) on Monday set a deadline of one month to the Bharatiya Janata Party's Margherita legislator Bhaskar Sarma to repair the damaged National Highway 38 in Margherita sub-division, which is the main road for communication in the area under Tinsukia district.
Margherita regional unit of AASU president Chinta Gogoi and general secretary Prashanta Gogoi urged the legislator to apologise to the people of the region for not being able to repair the damaged roads in the area.
Chinta Gogoi alleged that the Bharatiya Janata Party-led Assam Government has failed to fulfil the promises the party had made before the 2016 State Assembly elections.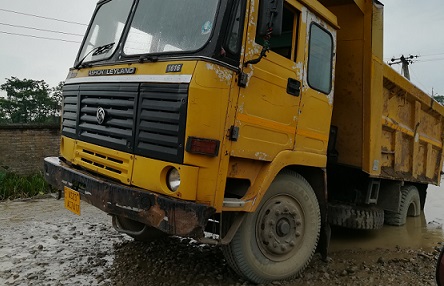 Talking to Northeast Now, Chinta Gogoi said, "The administration has not given any importance on the matter even after repeated requests. The Margherita Block Tiniali, Segunbari Tiniali, Borgolai, Ledo and Tirap Kaliyori areas of the National Highway 38 have been damaged totally."
Talking to Northeast Now, Prashanta Gogoi said, "The potholes on the National Highway have been filled with rain waters. School students and the aged people especially get trouble while commuting through the road."
The Margherita AASU general secretary alleged that MLA Bhaskar Sarma had filled the potholes on the road with sand instead of repairing it and said, "We want permanent solution."
The Margherita AASU president informed the organization has decided to hold strong protest against the local MLA and the State Government if the road is not repaired within one month.
It may be mentioned that the Margherita Civil Hospital, SDO office, Circle office, Margherita College and many other offices are located along the National Highway.