Union Minister for Agriculture and Farmers' Welfare Radha Mohan Singh, who is on a day-long visit to Arunachal Pradesh, reviewed implementation of all Central as well as State Government sponsored schemes pertaining to Agri-allied sector at the CM's conference hall on Sunday.
Expressing happiness over the implementation of Central and State sponsored schemes in the State, the Union Agri Minister said that in comparison to last many years, the preceding two years saw maximum progress in all sectors. He complimented the Central as well as the State leadership for the success rate.
"I had visited the State in 2014 and did review of all ongoing schemes of agri-allied sector. In comparison to 2014, there has been better utilisation of funds and the fund flow from the Centre has also been increasing year by year," Singh emphatically revealed.
He called for a mission mode approach to ensure that the Prime Minister's call to double the farmers income by 2022 is achieved in letter and spirit.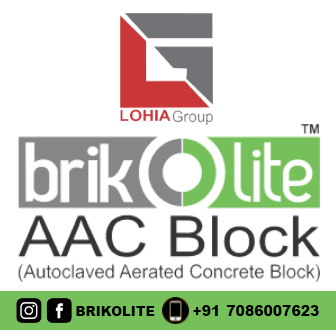 "In order to do so, there need to be sheer synergy between all frontline thinkers like scientists and researchers from KVKs and the field extensions comprising of DCs, Directorate officers, field staffs, etc. They should work in close coordination to achieve the single target of benefitting the farmers," Singh suggested.
Advising to give scientific approach to Agriculture, horticulture, fisheries, animal husbandry and allied sectors like bee keeping, bamboo and coconut processing which has very large scope and potential to double the farmers income, Singh said that the farmers should be sensitized on all these fields. They should be sent on exposure tours to agriculture colleges, research centres to gain first hand knowledge about scientific farming.
Singh opined that the district level scientific advisory committee should be frequented in every three months instead of two times at present. Similarly, the State level review meetings should also be conducted in regular intervals. This will speed up work and the major issues confronting farmers income would be resolved on regular basis, the Union Minister added.
The Union Minister also took note of all the schemes of Central and State Governments and the pending issues affecting implementation of programs raised by the State Government representatives.
Before winding up the review meeting, the minister made a major announcement for promotion of mithun husbandry in Arunachal Pradesh.
He also said, "One field station of ICAR-NRC on mithun, Medziphima, Nagaland will be set up at the existing old State Mithun Breeding Farm at Sagalee in Papumpare district for which technical backstopping will be provided by ICAR-NRC on Mithun and the State Government will provide all infrastructure and land facilities."
Dr Mohesh Chai, Minister for Agriculture, Horticulture, Veterinary and Animal Husbandry, Government of Arunachal Pradesh, submitted a memorandum to the Union Minister on behalf of the State Government.
In the memorandum, he pleaded for establishment of a Central Agriculture University, a veterinary college in the State, establishment of new agriculture college, extension centre under NRC on Mithun (which was announced by the Union Minister), establishment of research and development station of directorate of cold water fisheries research in the state and set up of a sub-centre of national centre on organic farming in Arunachal Pradesh.