Arunachal Pradesh Deputy Chief Minister Chowna Mein on Thursday said their Government is liberal and the Government is for equal and parallel growth of all religions and communities.
Mein said this while attending the Kathina Civara Dana and Achariya Kanto Poi festival celebrated by the Buddhist community of Changlang district at Ashoka Vihara in Rima village under Nampong Sub-Division on Thursday.
Speaking on the occasion, Mein urged the people to preserve the rich cultural heritage.
He said that one should not feel shy to put on traditional costumes and practice one's own customs and traditions.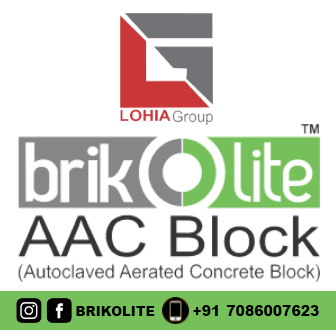 "The onus is on us to preserve and pass on the cultural and societal legacy to the younger generations to shoulder the responsibility. Our Government is liberal and we are for equal and parallel growth of all religions and communities," he said.
He said that the Pema Khandu-led government in the State is sparing no effort bring in development on all fronts, adding that with the support of the Centre, connectivity is improving in the State and Changlang district is not an exception to it.
He also stated that development is visible in Nampong constituency and lauded local MLA Laisam Simai for his zeal and commitment to work for the welfare of the people of his constituency.
Responding to a memorandum submitted by the people on the occasion, he assured to provide fund for renovation of New Putok to Horu Putok road (6 km) and also for construction of a 10 km road from Motongsa village to Kongmu (Standing Stone) in the next financial year. He also assured to provide Rs 25 lakh from his own resources for construction of a residence for monks at Ashoka Vihara, Rima.
Simai exhorted the people to actively participate in such religious festivals and to adopt and practice the religious teachings to live a meaningful life. He said that there should be visible change in one's lifestyle after attending religious activities.
Namsai MLA Chau Zingnu Namchoom also extended his support for the welfare and development of the people of the area. He lauded Simai for actively pursuing the government for development of his area and raising his voice for the issues of his constituency in the Assembly whenever sessions are held.
Chief Patron of Kathina Civara Dana cum Achariya Kanto Poi-2018, Izmir Tikhak said that the festival is celebrated for the well-being, happiness and peace of all mankind. He also underlined the teachings of Lord Buddha on non-violence and shun all kinds of evils.
B. Agadhamma, head priest of Pariyatti Sasana Buddhist Vihara, Namsai-cum-president of the celebration committee and Rumikham Tikhak also spoke on the occasion amid Buddhist devotional songs.
Among others, former minister CC Singpho, ADC Changlang, T Jerang, ADC Jairampur SS Choudhury, ADC Namsai, Bijay Talukdar, SP Changlang, James K Lego and Buddhist monks were present on the occasion.
Earlier, the DCM accompanied by other dignitaries visited the temple at Ashoka Vihara and offered prayers.